Calendar
The estate
From the seat of power to a museum of the history of France
Open from 9:00 am to 6:30 pm
Attendance: high
A place of intimacy
Open from 12:00 pm to 6:30 pm
Attendance: average
The art of symmetry
Open from 8:00 am to 8:30 pm
Musical Fountains Shows
The Coach Gallery
Open from 12:30 pm to 6:30 pm
Attendance: low
Today's events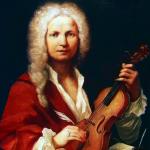 Vivaldi : Arsilda, Regina Di Ponto
Quid pro quos, disguises and "alla turca" politics beat at the heart of this wonderful opera by Vivaldi.
Opera at the Royal Opera.
Musical Fountains Show ticket
The Musical Fountains Show ticket includes the admission to:
On Saturdays and Sundays from 1 April to 29 October 2017, on Tuesdays from 23 May to 27 June 2017 as well as on some additional dates (Friday 14 April 2017, Thursday 25 May 2017, Friday 14 July 2017, Tuesday 15 August 2017).