Benefits for you
Good to know
Admission to the entire Estate is free of charge for "1 Year in Versailles" card holders, including on Musical Fountains Show and Musical Gardens days.
Take advantage of a cultural programme exclusively dedicated to you with visits, meetings, conferences and more.
Share the benefits with your nearest and dearest!
When visiting with you and thanks to your subscription, your friends and family can buy Palace admission tickets at the subscribers' counter without having to queue.
benefits of the "1 year in versailles" card
General benefits

At the Estate

Dining, shows, shops, leisure

Benefits with our partners
Admission to the Palace without queuing
Skip the queues at the Palace entrance by presenting your card at the no-queue admission section at entrance A in the Dufour Pavilion.
You can also save time for your friends and family by going with them to buy tickets and presenting your card at the subscribers' counter in the North Ministers' Wing.
Free and unlimited admission
• To all areas of the Palace (audio guide included)
• To the gardens, including on Musical Fountains Show and Musical Gardens days
(reduced rates for the Fountains Night Show and Royal Serenadas)
• To the Trianon palaces and Marie-Antoinette's Estate
• To the Gallery of Coaches
• To the temporary exhibitions (audio guide included)
An exclusive cultural programme
Visits, meetings, conferences, concerts… numerous events are organised exclusively for subscribers.
You can also invite a person of your choice (or two people for DUO cards) to certain events.
These events are only in French.
National Equestrian Academy of the Estate of Versailles
Enjoy reduced rates for the "La Voie de l'écuyer" equestrian show (€16 for your and €22 for your guests instead of €25) and "A Morning with the Equerries" (€5 for you and €8 for your guests instead of €10). Tickets can be collected at the venue an hour before the show begins.
In the Versailles Great Stables, discover the "La Voie de l'écuyer" show by the National Equestrian Academy, a ballet troupe which is the only one of its kind in the world and which combines Haute École classical dressage with other disciplines such as fencing, singing and Kyudo (Japanese archery).
Manège de la Grande Ecurie du château de Versailles, Avenue Rockefeller, 78000 Versailles, France
National Centre for Stage Costumes (CNCS)
Enjoy reduced rates for unaccompanied visits at the CNCS (€4 instead of €5) and individual guided tours on Saturdays, Sundays and during school holidays (€7.50 instead of €10).
The CNCS is the largest conservation body in France and abroad that is devoted entirely to costumes and stage design. The CNCS is responsible for a heritage collection of 9,000 theatre, opera and ballet costumes as well as numerous pieces of machinery and stage set items.
National Centre for Stage Costumes, Route de Montilly, 03000 Moulins
Open daily 10:00am to 6:00pm (September to June) or 6:30pm (July and August), except for one-off closures between exhibitions (approximately three weeks).
Maison de la Pierre du Sud de l'Oise
Enjoy a reduced rate for visiting the "Maison de la Pierre" (museum of stone), its underground quarry and temporary exhibitions (€4.50 instead of €6).
Located in Oise, less than an hour from Paris, the "Maison de la Pierre du Sud de l'Oise" offers a range of activities to introduce you to the heritage of stone. The programme includes a tour of underground and open quarries, sculpture workshops, geology and temporary exhibitions.
Maison de la Pierre du Sud de l'Oise, 22 rue Jean Jaurès, 60740 Saint-Maximin, France
Open from 1:30 pm to 6:30 pm Wednesday to Sunday (April to October) or Wednesdays and Sundays only (November to March). Closed every year between Christmas and New Year's Day.
 
Royal Vegetable Garden
Enjoy reduced admission fees to the Royal Vegetable Garden (€3 instead of €4.50 during the week or €6.50 on weekends and public holidays).
Come and discover the Royal Vegetable Garden, which was created between 1678 and 1683 by Jean-Baptiste La Quintinie at the request of Louis XIV. Open to the public, it is now home to the National School of Landscape Architecture. It has been listed as a historic monument and a Remarkable Garden, and its gardeners continue the art of pruning and also grow a wide variety of fruit and vegetables in the French-style garden.
Potager du Roi, 10 Rue du Maréchal Joffre, 78000 Versailles
Open 10:00 am to 6:00 pm Tuesday and Thursday (January to March), Tuesday to Sunday (April to October), or Tuesday, Thursday and Saturday morning (November and December).
Réunion des Musées Nationaux – Grand Palais
Enjoy discounts on subscription for the Sesame exhibition pass (Grand Palais) and Sesame+ (Grand Palais and Musée du Luxembourg) for unlimited, no-queue admission to exhibitions, as well as cultural offerings specially arranged for Sesame subscribers. You can buy either a Solo or Duo subscription, and the latter allows you to invite a guest of your choice to join you each day.
Sesame solo: €50 instead of €56
Sesame solo+: €68 instead of €77
Sesame duo: €90 instead of €103
Sesame duo+: €123 instead of €141
Buy your Sesame pass online using the offer code 1617VERS, or on site or by post.
The above benefits are available on site upon presentation of your subscription card.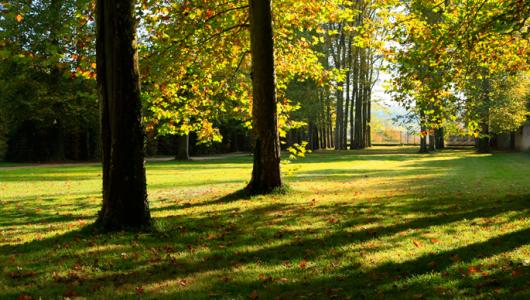 Discover the Estate, the history and the collections
Explore an oustanding Estate
Discover the Estate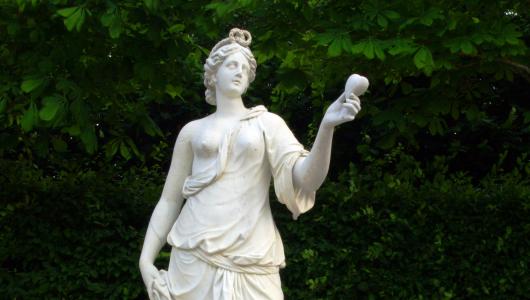 Patronage within everyone's reach
Contribute to the enhancement of a world heritage that is also yours.
Support Versailles