Calendar
The estate
From the seat of power to a museum of the history of France
Open from 9:00 am to 6:30 pm
Attendance: high
A place of intimacy
Open from 12:00 pm to 6:30 pm
Attendance: average
The art of symmetry
Open from 8:00 am to 8:30 pm
Musical Fountains Shows
The Coach gallery
Open from 12:30 pm to 6:30 pm
Attendance: low
Today's events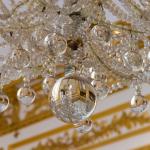 The Private Apartments of the Kings
Behind the walls and the pageantry of the Grand Apartments lie the private apartments of the Kings. Discover the intimate atmosphere and refined decoration of the living spaces: the dining room, the Clock Cabinet, the Cabinet d'Angle with Louis XV's rolltop desk – considered one of the most famous pieces of furniture in the world – Louis XVI's library, etc
This tour in English is available everyday except on Mondays.
Several departures during the day.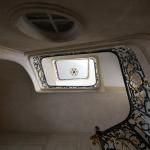 Hidden areas
Secret doors, small pathways, very private appartments... the Palace has some hidden places where the sovereigns liked to withdraw in order to escape the burdens of the Court. Another history of Versailles, surprising and intimate, is written in these unknown places.
Tour in French
Duration: approximately 1h30