Home
Tourism professionals
This space is for Tourism professionals
Due to the sanitary environment, some tickets are not on sale.
The Palace and gardens are open and welcome groups of visitors. 
Here you will find useful information and contact details for organising visits to the Palace of Versailles.
 Consult the every ticket in one look.
A number of services are available across the Estate, including food and dining, accommodation, leisure equipment. Some of the restaurants offer special group prices with advance booking.
Getting to the Palace
Place d'Armes
78000 Versailles
France
To ensure the anti-terrorist security plan, opening hours of the gates have changed, every bag is controlled upon access and large baggage items are not admitted on the Estate (exceeding 55x35x25 cm).
Find out more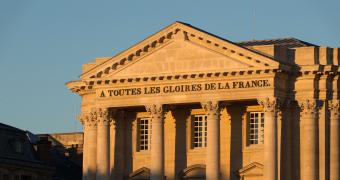 Works
The Dufour Pavilion, which a new entrance to the Palace created by the architect Dominique Perrault, has opened in 2016.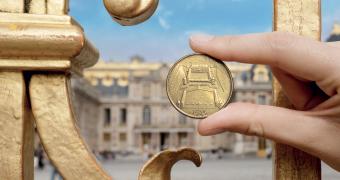 Patronage
Celebrate the 400 years of the Palace of Versailles and become a patron. By donating 8 euros, contribute to the influence and heritage restorations of the Palace of Versailles. You will receive a token, in limited edition created by the Maison Arthus-Bertrand, for this occasion, illustrating the first Château of 1623.