Discover the estate
The Palace of Versailles, whose origins date back to the seventeenth century, was successively a hunting lodge, a ​seat of power and​,​ from the nineteenth century​,​ a museum. With the gardens and the ​​Palaces of Trianon, the park of the Château de Versailles spreads over 800 hectares.
« It's not a palace, it's an entire city. Superb in its size, superb in its matter.»
18,000 artworks to discover online
With 60,000 artworks, collections of Versailles illustrate 5 centuries of French History. This set reflects the dual vocation of the Palace once inhabited by the sovereigns and then a museum dedicated "to all the glories of France" inaugurated by Louis-Philippe in 1837.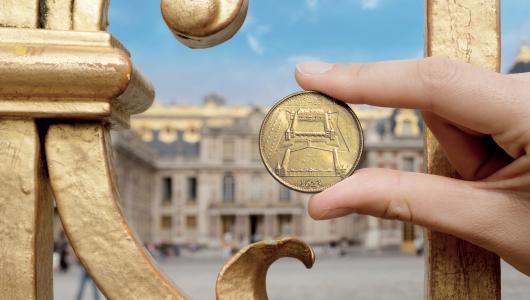 Patronage Token
Make a 8 € donation and join the community of Versailles patrons. Offer it to your loved ones as well!
More information