Plan your visit
useful information for your visit
The Palace is open every day except on Mondays from 9:00 am, but the estate of Trianon and the Coach Gallery only open in the afternoon.
To avoid waiting time at the audioguide desk, download now the free mobile app with all audioguides and information about you visit.
 
The Gardens and the Park are open everyday. Access to the Gardens is free except on days of fountains shows.
To make the most of your visit at Versailles, plan to spend a full day in the estate. Read our advices to better organize your visit. 
Guided tours allow you to visit otherwise closed rooms and then to directly join free visit routes. 
Getting to the Palace
Place d'Armes, 78000 Versailles
Check out the interactive map Bienvenue à Versailles
To ensure the anti-terrorist security plan, opening hours of the gates have changed, every bag or vehicle is controlled upon access and large baggage items are not admitted on the Estate (exceeding 55x35x25 cm).
Find out more
From the seat of power to a museum of the history of France
Open from 9:00 am to 5:30 pm
Attendance: low
A place of intimacy
Open from 12:00 pm to 5:30 pm
Attendance: low
The art of perspective
Open from 8:00 am to 6:00 pm
The Coach Gallery
Open from 12:30 pm to 5:30 pm
Attendance: low
Visit the estate
2-day Passport
Are included:
Estate of Trianon ticket
Are included:
"A year in Versailles" card
Are included: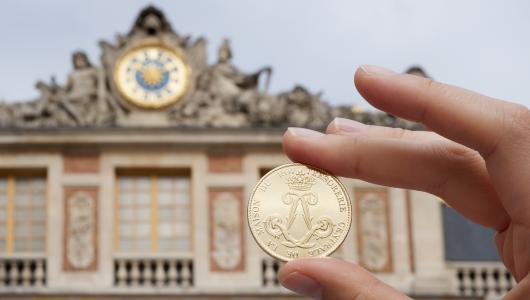 Patronage Token
Make a 5€ donation and join the community of Versailles patrons. Offer it to your loved ones as well!
More information