Louvois came from a family of Parisian merchants who held high positions with the State. He began his professional advancement with War Administration, alongside his father, whom he succeeded.
He then succeeded Colbert, being appointed Superintendent of the King's Buildings on 6 September 1683. This gave Louvois the opportunity to live out his passion for buildings and gardens. He initiated major, emblematic renovation works: the Grand Commun, the extension of the Small and Great Stable, the North and South Wings, the Hall of Mirrors, the King's State Apartment, the King's Medal Room, the Orangery and the Marble Trianon.
His new function privileges also the ascent of the painter Pierre Mignard, who accedes to the title of First painter of the King after the death of Charles le Brun in 1690.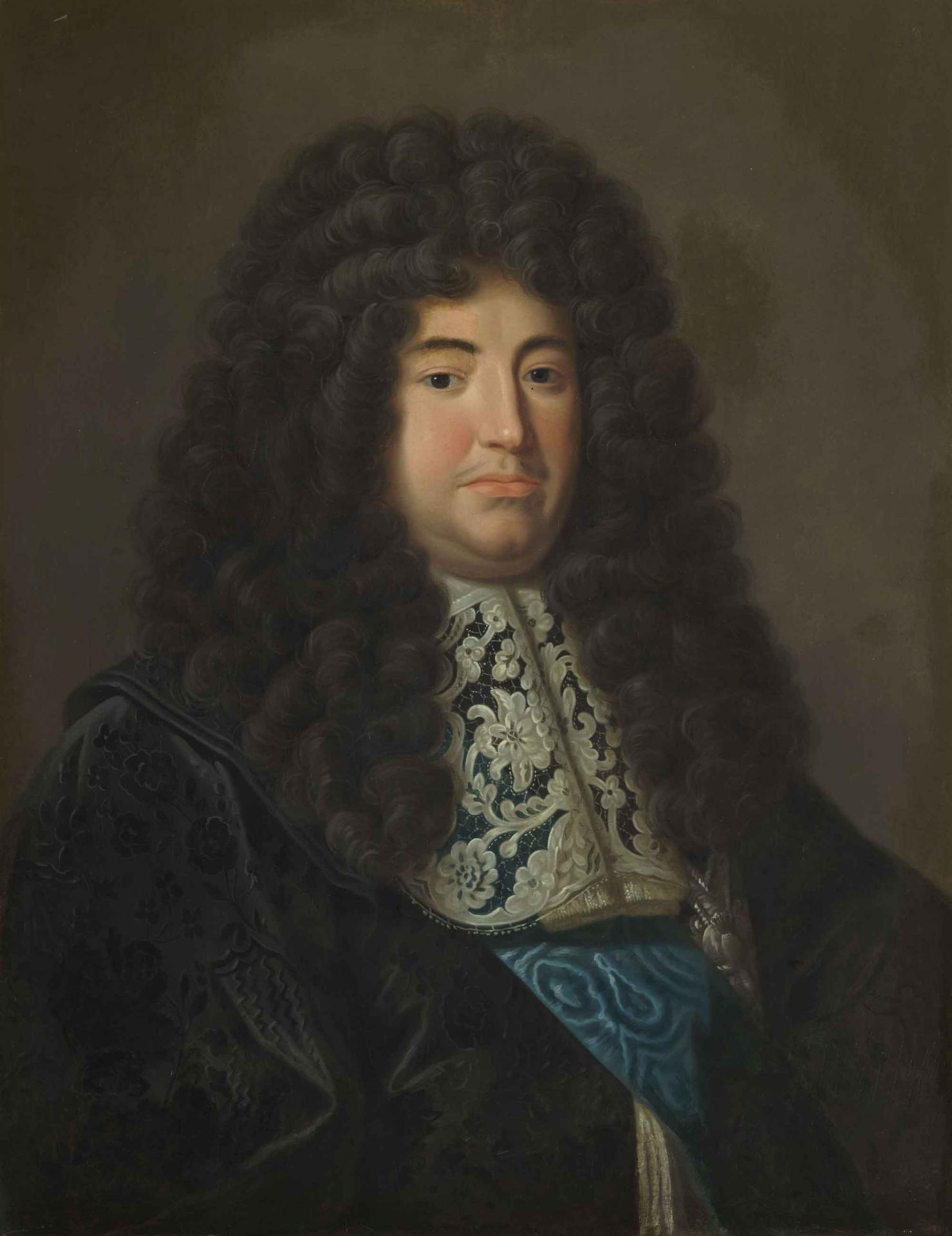 He also oversaw improvements to the gardens and the construction of the Ballroom Grove, Colonnade Grove, Grove of the Domes and the King's vegetable garden. He supervised the decoration of the gardens by the sculptors of his time: Coysevox, Le Hongre, Tuby, Girardon. He also oversaw improvements to the City of Versailles and the Park, which he enclosed by building a 40-km wall.
The Louvois period was also characterized by the predominance of engineering and hydraulic works. He engineered the diversion of the Eure by means of a monumental aqueduct, the Aqueduct de Maintenon, the largest construction work of the King's Buildings after the Canal du Midi.
After successfully shaping Versailles into its nearly final form, Louvois died while certain major projects, such as the Chapel, were still underway. In losing Louvois, the King lost one of his greatest Ministers. His residence, the estate of Meudon, which had lately become prosperous, drew the attention of Louis XIV, who made it a residence for his son, Monseigneur le Grand Dauphin.