Igor & Souky at the palace of Versailles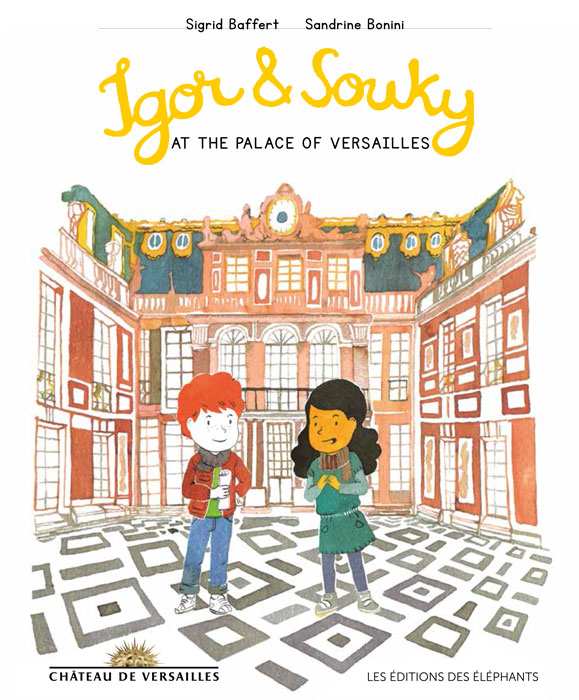 Sigrid Baffert (texts) and Sandrine Bonini (pictures)
with editions des éléphants
17 x 22 cm, 40 p., 11 €
ISBN : 978-2-37273-030-3
Book available in English and French
Two little Parisians, Igor and Souky, explore their country. With them, you will discover the cultural highlights of France !
To celebrate Souky's birthday, Jaya plans a great treasure hunt through the Palace of Versailles!
As Igor and Souky follow the clues, through rooms, halls and gardens, they discover the history of the Palace, and the Kings and Queens that once lived there.