The Palace of Versailles is one of the world's great heritage sites. More than 200 films have been shot here from 1904 to the present day. Many directors have brought their cinematographic eye to bear on it, including Abel Gance, Claude Autant-Lara, Marcel L'Herbier, Sacha Guitry, Max Ophüls, Vincente Minelli, Philippe de Broca, Alain Resnais, Roberto Rossellini, Jacques Demy, Ettore Scola, Jean Yanne, Milos Forman, Stephen Frears, Robert Enrico, Nina Companeez, Sofia Coppola, Woody Allen and many more.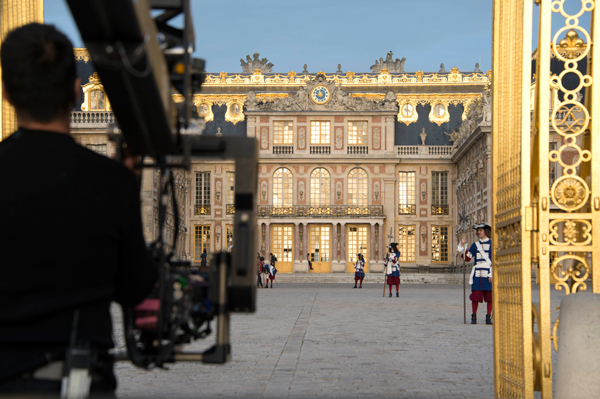 Find out more about cinema in Versailles. 
The range of settings available for film shoots in the Museum and the Royal Estate of Versailles offers a multitude of possibilities for historical but also contemporary films.
The majestic setting of the Palace and the Royal Estate of Versailles lends itself perfectly for documentaries, long and short films and television fictions. Promotional films can also be envisaged in the context of partnership agreements with the Palace teams.
Contact:
Jeanne Hollande
Manager in charge of film shoots
Telephone: + 33 1.30.83.74.03
E-mail: jeanne.hollande@chateauversailles.fr