The Crusades Rooms
Collection État des lieux
Directed by Frédéric Lacaille
with editions RMN-GP, 2019
24 x 22 cm, 128 p., 25 €
ISBN 978 2 71187 139 1
The Crusades Rooms played a little-known role in Louis-Philippe's political aim to transform the Château de Versailles into a museum. Some 130 paintings illustrating the main episodes of the Crusades were commissioned from 1837 onwards. Ceilings and friezes were decorated with the arms of numerous knights. The door of the Hospital of the Knights of Saint John of Jerusalem was even brought back from Rhodes to be incorporated into a magnificent Gothic Revival setting. This book explores the history of these stunning rooms and the restoration work that has revealed them anew, opening a window onto an unexpected facet of Versailles.
Contents :
Foreword
FROM OVERSEAS EXPEDITIONS TO THE GALLERIES OF VERSAILLES                     
The crusades through the prism of the nineteenth century
The crusades rooms in the history galleries at Versailles 
The first Crusades Room              
THE DECORATIVE PROGRAMME
Painting the crusades
The Templars  did not recapture Jerusalem                     
Delacroix at the Crusades                          
Wanted notice
The armorial of the crusades
Jean-Baptiste Plantar and the "character of the decoration" of the crusades rooms
Praying statues, recumbent statues and busts                
The gothic revival decoration and the furniture
The Pau chandeliers     
THE RESTORATION OF THE CRUSADES ROOMS, 2002–12
Restoration of the paintings                                
Appendices                       
Make an online donation
Take part in the history of the palace of Versailles by supporting a project that suits you: adopt a linden tree, contribute to the missions of the Palace or participate in the refurnishing of the royal apartments.
I support Versailles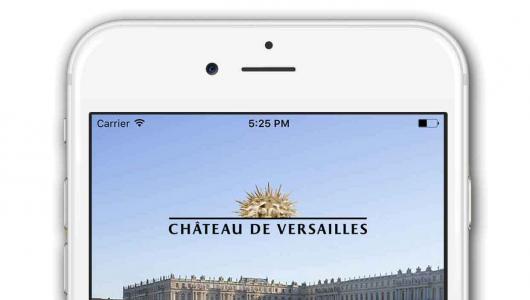 The official Palace of Versailles app.
The app includes the audioguide tour of the Palace and an interactive map of the Estate. It can be used without an Internet connection.
More information