Put yourself in the picture
Recreate works from the Palace of Versailles collections at home. 
Role-playing game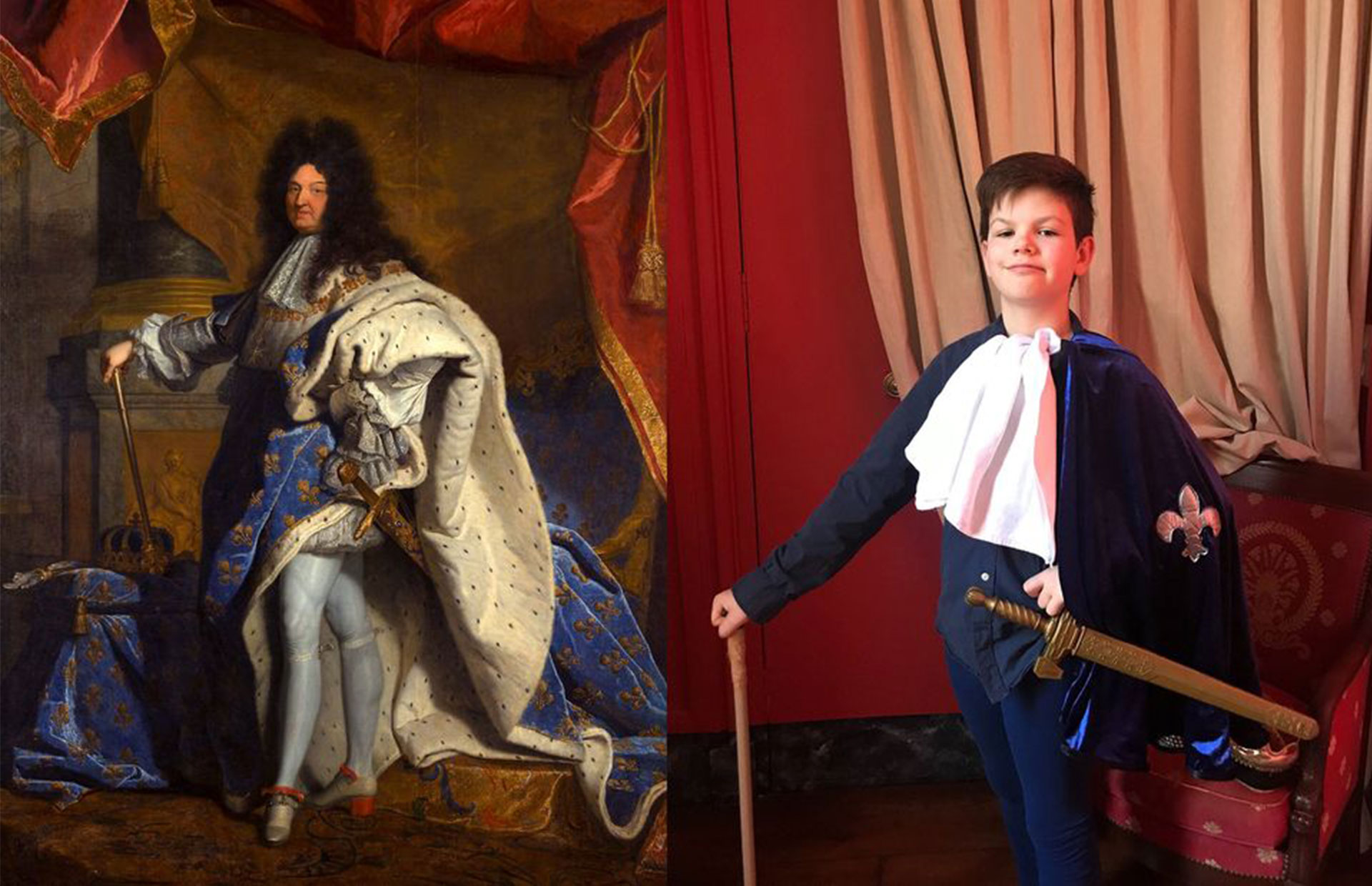 Take the challenge! Put yourself in the picture and recreate an artwork by:
1. Browsing the Palace of Versailles collections online to find a work.. 
2. Recreating that work at home with whatever materials and props are available.
3. Sharing the original work alongside your recreation, with comments.
The best recreations will be shared on the @chateauversailles Instagram and Facebook pages !
Have fun! #VersaillesChezVous #CultureChezNous
guess the seasons, imitate the statues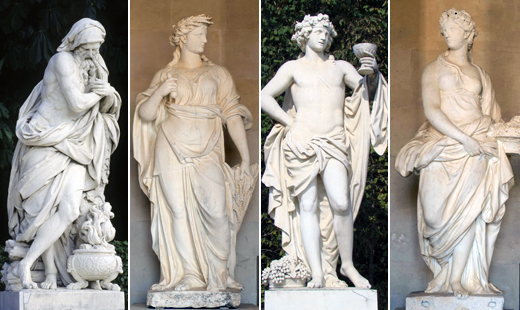 The marble statues in the photos above decorate the gardens of Versailles and are all part of the Great Commission of 1674. Each one represents a season; can you identify which one is which?
Winter, sculpted by François Girardon, clad in a heavy coat,
Spring, by Laurent Magnier, wearing a floral crown,
Summer, by Pierre Hutinot, carrying a wheatsheaf,
Autumn, also known as Bacchus, by Thomas Regnaudin, with a goblet and grapes.
Now, it's your turn! Get your children to choose one of the statues and find out all about it, before gathering together the necessary accessories and striking a pose in imitation, then bringing it to life as part of a family skit.
Answers to the "guess the seasons and imitate the statues" game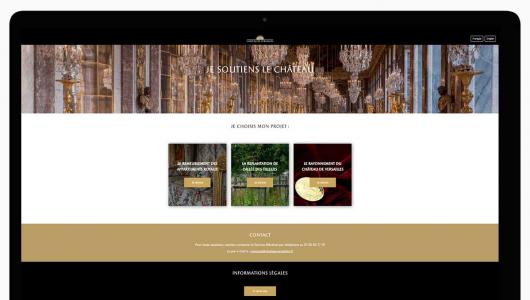 Make an online donation
Take part in the history of the palace of Versailles by supporting a project that suits you: adopt a linden tree, contribute to the missions of the Palace or participate in the refurnishing of the royal apartments.
I support Versailles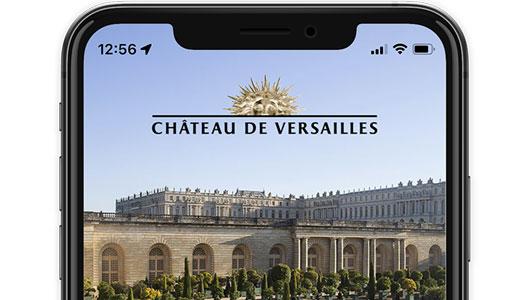 The official Palace of Versailles app.
The free application of the Palace offers audio tours to accompany your visit to the Estate (Palace, Gardens, Trianon Estate, etc.) as well as an interactive map.
More information