The salon de l'Abondance
The antechamber of the royal collections
 État des lieux collection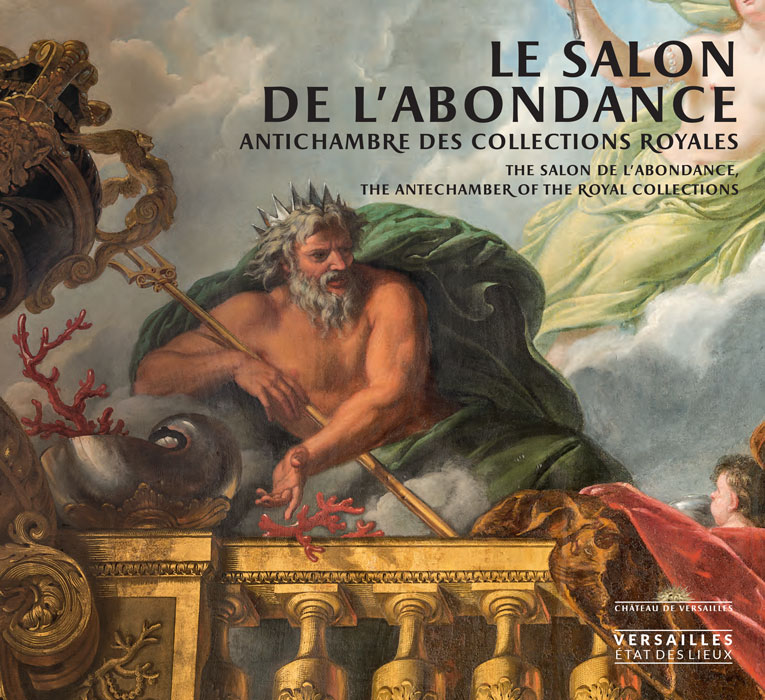 Directed by Béatrice Sarrazin
with editions RMNGP, 2018
« Versailles. État des lieux » collection
24 x 22 cm, 128 p., 25 € TTC 
ISBN : 978-27118-7068-4
bilingual book french - english
The Salon de l'Abondance, the smallest of the salons in the Grand Apartments, served as an antechamber to Louis XIV's Cabinet of Rarities. Its trompe-l'oeil painted ceiling celebrates the magnificence and magnanimity of the sovereign, and alongside a number of allegorical figures it features more than fifty of the royal collections' most precious objects. Restored between 2012 and 2013, the salon has rediscovered its former glory. Its decor, gilded stuccos, sculptures and furnishings bear witness to the splendour of life at court. This book traces the salon's history and pays tribute to the expertise of all those involved in its restoration..
Contents :
Foreword
THE SALON AND ITS ROLE
THE HISTORY OF THE SALON
Layout and transformations
The salon's roles
THE HISTORY OF THE INTERIOR DECOR
René-Antoine Houasse and the invention of the ceiling
The riches of the king
The Cabinet of Rareties
The stucco frieze
The Lintels
THE PAINTINGS AND FURNISHINGS UP UNTIL THE REVOLUTION
The presentation of the paintings
The furnishings : from Louis XIV to the revolution
THE SALON DE L'ABONDANCE :THE 19TH AND 20TH CENTURIES
FROM THE REVOLUTION TO THE JULY MONARCHY
The salon de l'Abondance in the historic galleries of Versailles
'Through Such Magnificence, the King Demonstrates His Power to His Subjects'
FROM PIERRE DE NOLHAC TO GÉRALD VAN DER KEMP
The furnishings
Three Portraits painted by Hyacinthe Rigaud
THE RESTORATION OF THE CEILINGAND REFURNISHING 2011–2013
THE RESTORATION OF THE INTERIOR DECOR
A material history of the ceiling
the restoration of the Vaulted ceiling in 1814–1815
The restoration of the painted ceiling by René-Antoine Houasse
The restoration of René-Antoine Houasse's painted ceiling
REFURNISHING
The sculptures
Refurnishing the salon
Appendices
Make an online donation
Take part in the history of the palace of Versailles by supporting a project that suits you: adopt a linden tree, contribute to the missions of the Palace or participate in the refurnishing of the royal apartments.
I support Versailles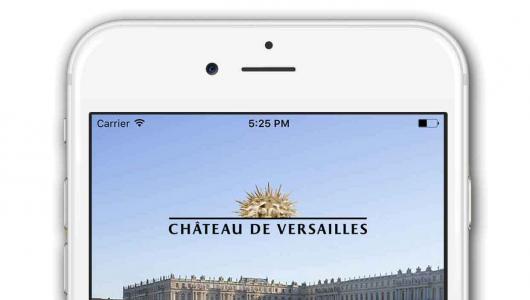 The official Palace of Versailles app.
The app includes the audioguide tour of the Palace and an interactive map of the Estate. It can be used without an Internet connection.
More information