Trianon and the Queen's Hamlet at Versailles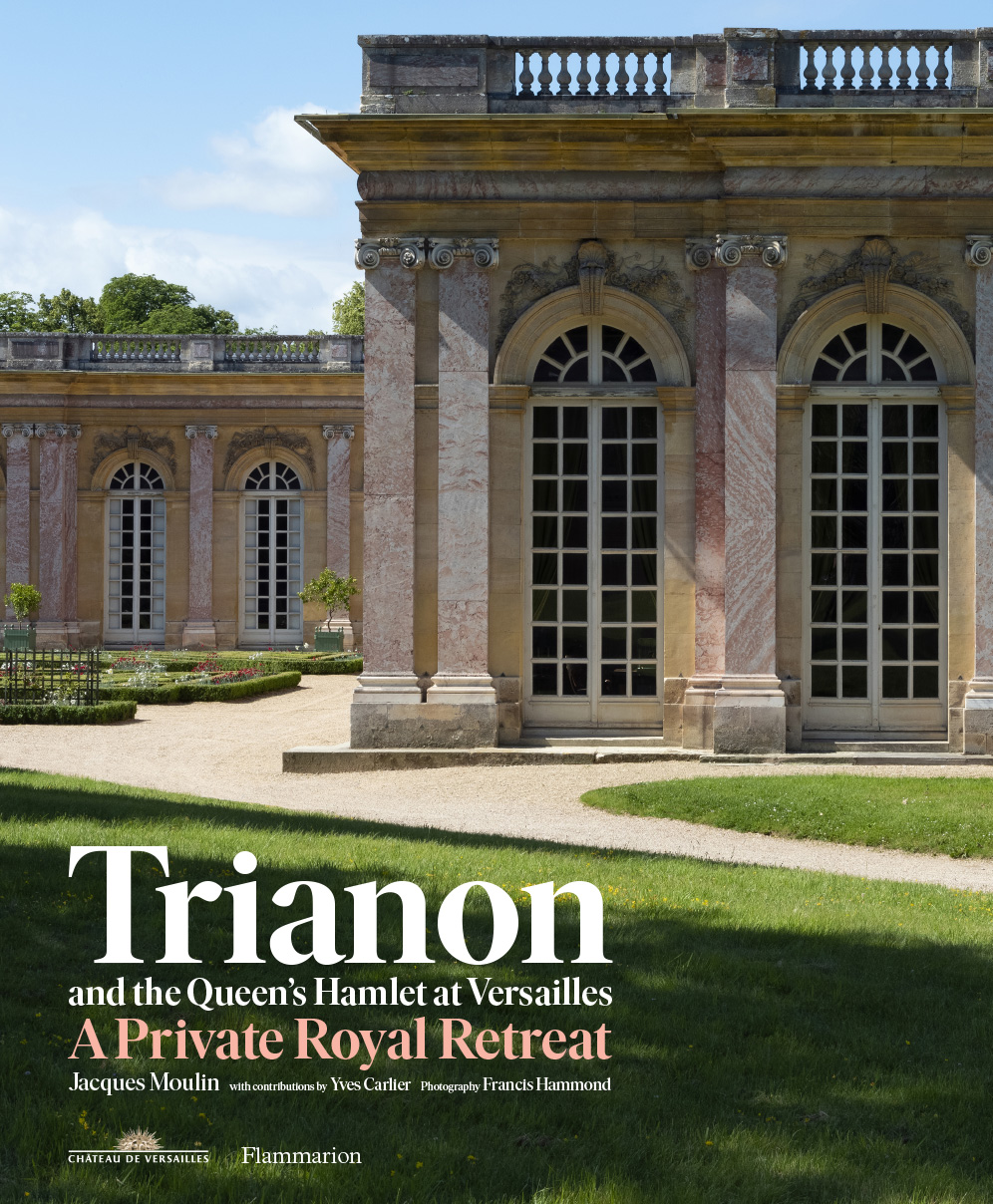 Jacques Moulin with contributions by Yves Carlier
with editions Flammarion, 2019
24,5 x 30,5 cm, 304 p., 75 € TTC
ISBN: 978-2-08020-410-3
Book available in English and French
Ever since the creation of the estate's first pavilion, built by architect Louis Le Vau for Louis XIV between 1669 and 1674—Trianon has been an oasis for the French royal family, far from monarchical ritual and political life. Trianon is where Louis XV cultivated his passion for botany and constructed a small yet extremely refined country château as a shining example of French artistic excellence. Queen Marie Antoinette developed, in turn, the art of gardening at Trianon, while for Napoleon, followed by King Louis-Philippe, the estate represented a peaceful haven. Just a stone's throw from Versailles, yet far from the constraints of court, the Trianon estate has come to embody an ideal of peace and beauty that has lost none of its original appeal. Set among some of the most beautiful and appreciated gardens in France, Trianon perfectly evokes what Talleyrand called "the delights of being alive."
In this volume, Jacques Moulin traces the development of Trianon and explains its significance in the political and cultural context of the period. In his contributions, Yves Carlier presents the estate's lavish furniture collections. Replete with historical accounts and fascinating anecdotes, this work is illustrated with sumptuous, specially commissioned photographs by Francis Hammond.
Taking readers on an intimate private tour of the estate, Trianon and the Queen's Hamlet at Versailles explores every aspect of life at these private outbuildings, from the furnishings and gardens to the history and inhabitants.