Versailles and the American Revolution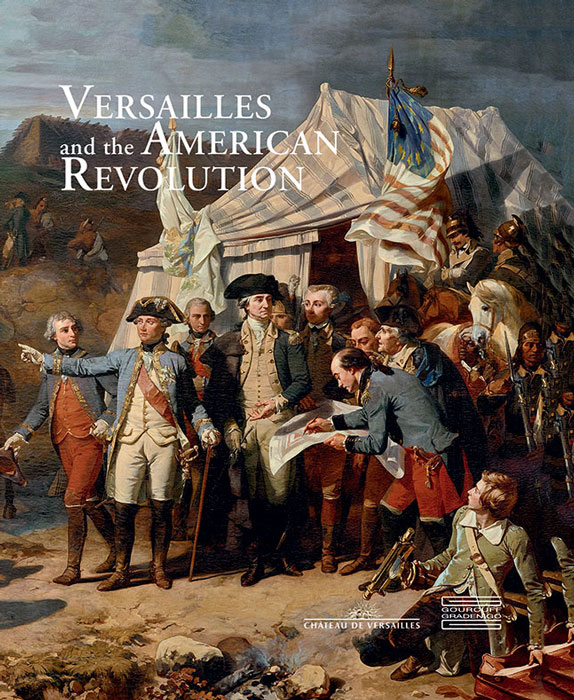 directed by Valérie Bajou
with Gourcuff Gradenigo editions, 2016
24 x 28 cm, 208 p., 39,00 euros TTC - 34.95 £ - 39.95 $
ISBN 978-2-35340-246-5
book available in english and french
lt was at Versailles that American independence was decided ...
lt was at Versailles that Louis XVI declared to the representatives of the Second Continental Congress that he recognized their independence. lt was from Versailles that orders were sent committing France to the side of the rebels against Great Britain, so transforming a colonial uprising into a world war. lt was at Versailles, finally, that the treaty putting an end to the war was signed in 1783.
This is the great adventure - human, political and diplomatie - that this work invites us to follow. Alive w ith the distant echoes of events that were to prove decisive for the entire world, it reveals the extent to which France helped to promote the new ideas on which the United States was building a new world.
ln relating the story of the American Revolutionary War, these studies - by British, American, Spanish and French curators. researchers and historians - go beyond national views and the Franco-American dialogue to paint a picture of a remarkably cosmopolitan century, as weil as investigating the legacy of the American Revolution, which was to prove a fertile source of inspiration for artists.
Contents :
"It was in arms of the French aristocracy that American democracy came into the world." Paul Claudel
AMERICAN INDEPENDENCE IN THE CONTEXT OF INTERNATIONAL RELATIONS
AMERICAN INDEPENDENCE
AT VERSAILLES (1776-1778)
FRANCE IN A WORLDWIDE CONFLICT (1778-1783)