Versailles A private Invitation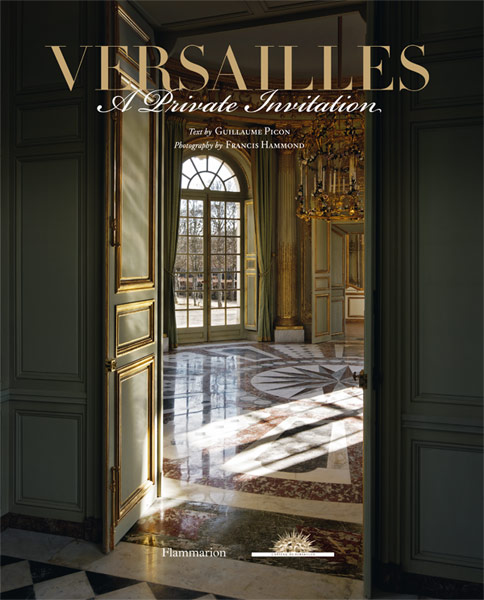 Text by Guillaume Picon, photography by Francis Hammond
with Skira/Flammarion, 2011
25 x 31 cm, 320 p., €75
it is available in French and English
The largest palace in the world holds a thousand and one unsuspected secrets, unknown even to real connoisseurs.
Versailles has often been described minutely since the reign of Louis XIV, but numerous apartments of the palace and their annexes are inaccessible to the public.
From the well-known salons to the gardens, including the Grand Trianon and the Queen's Hamlet, these places are filled with incredible details that are transformed with changes in the light and shade. From the dusk of a summer evening to the misty dawn of a winter's day, Versailles reveals a multitude of facets.
Versailles. A private Invitation unveils these moments that are usually not seen by visitors.
Contents : 
Foreword
Preface
The Château de Versailles
The staircases of Versailles
The king's suite
The queen's suite
The royal chapel
The king's apartment
The king's private apartment
Marie-Antoinette's private rooms
The queen's private apartment
The apartments of the royal mistresses
The apartments of the Dauphin and Dauphine
The history galleries
The royal opera
The great stables
The gardens of the château
The orangerie of the château
The Grand Trianon
The Petit Trianon
The gardens of the Petit Trianon
The queen's hamlet