FOUR CENTURIES OF HISTORY
With its three palaces, its gardens and its park, the Estate of Versailles is certainly a complex site in terms of its topography and history. From when the very first stone was laid during the reign of Louis XIII to the revival of the Palace in the 19th century, Versailles, its gardens and its estate have been admired across the world for 400 years.
AN INTRODUCTION TO THE TOUR
Since 2009, thanks to our partnership with Google Arts & Culture, the rooms have been organised by theme and chronology way to reflect the main stages in the creation and transformation of the royal residence.
From the hunting lodge of Louis XIII to the estate as we know it today, the gallery retraces the history of the Palace through works of art drawn from Versailles' collections. Paintings, copies of old engravings and models complete this visitor tour.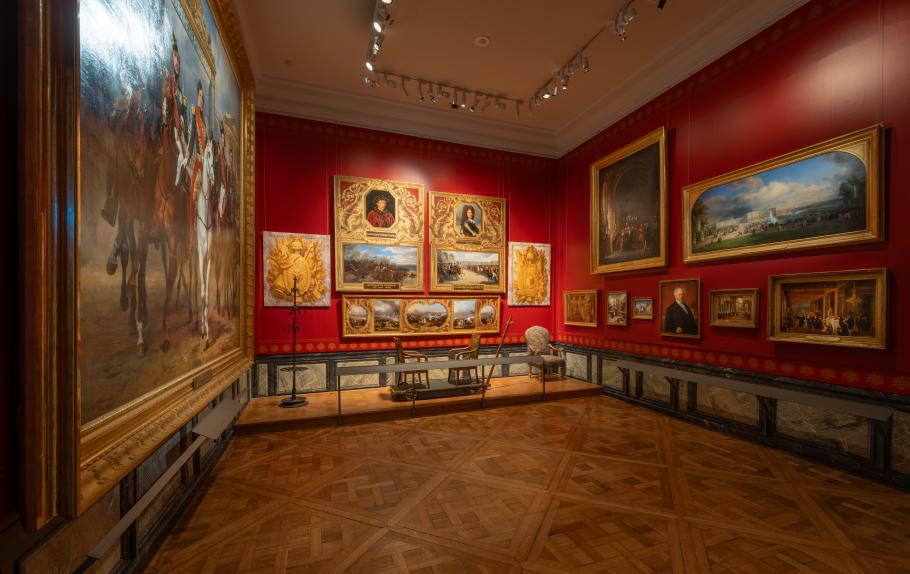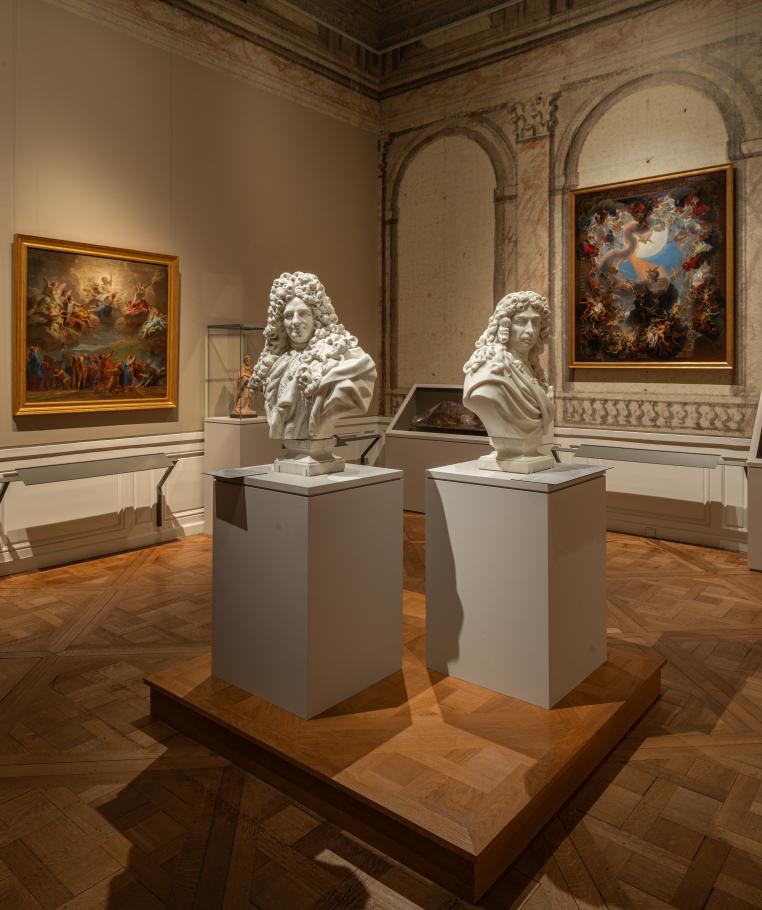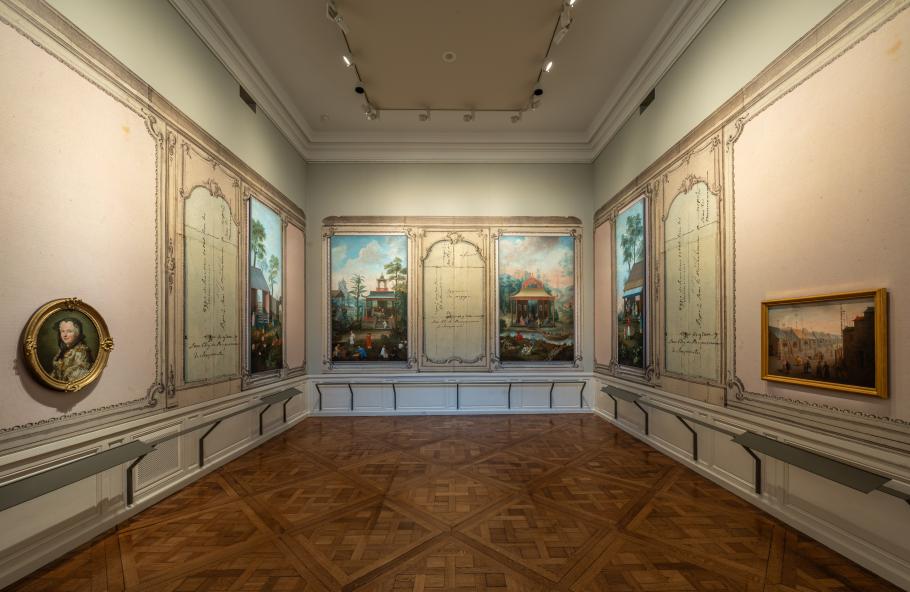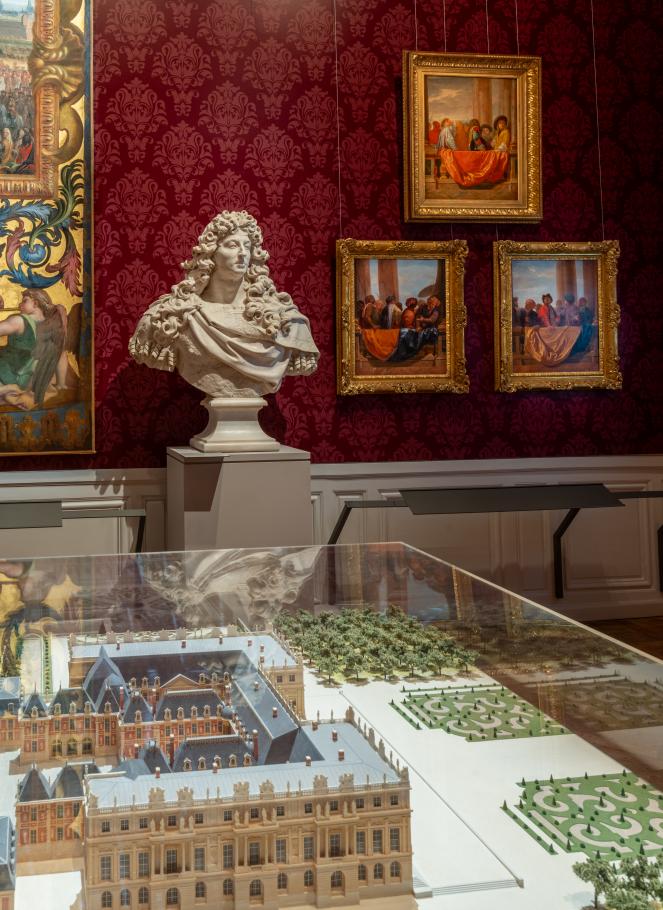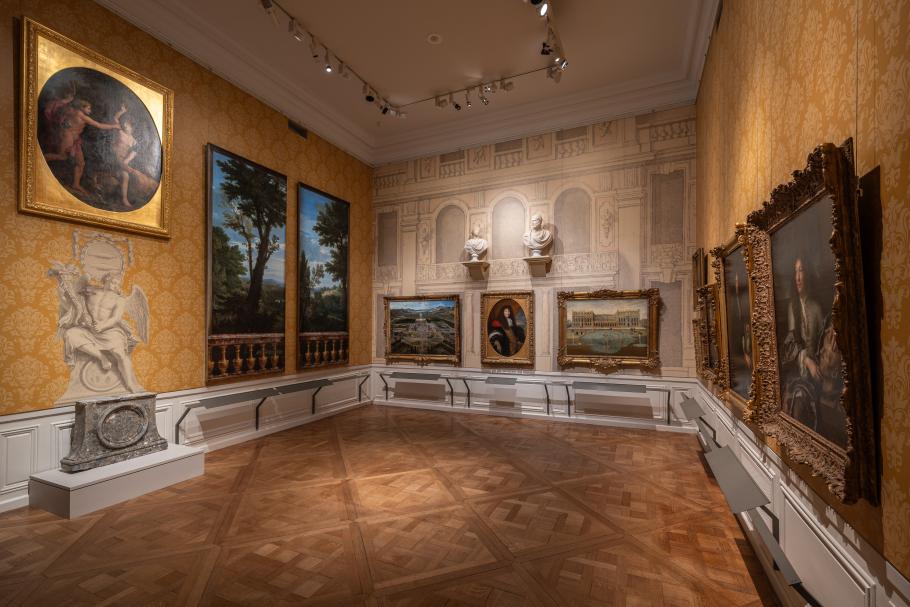 A new tour
In this gallery, which has been entirely redesigned and reorganised, more than a hundred works from the museum's collections are on display, along with numerous recent acquisitions and works previously kept in storage that are being shown for the first time.
Thanks to this special artistic collection and its unique staging, Versailles can be appreciated in all its forms. Portraits, busts, furniture, views of the gardens and digital content combine to enhance the visitor experience.
Some works from the Château history gallery
Reopening
The Gallery of the History of the Palace will be open for free preview visits during the European Heritage Days – on 15 (night-time opening), 16 and 17 September 2023.
The gallery will then be open as part of the tour route from Thursday, 21 September 2023.
Patrons and supporters
With the patronage of M. and Mme Evan Spiegel and Free – Groupe Iliad
With the support of:


Practical information
The Gallery of the History of the Palace can be visited with a "Passport" ticket or a "Palace" ticket (apart from on the European Heritage Days 2023, when access is free and does not require a reservation).
Reopening
The Gallery of the History of the Palace will be accessible on 16 and 17 September 2023 to mark the European Heritage Days and then, from 21 September 2023.