Wednesday 20th December 2023
Open from 9:00 am to 5:30 pm
Attendance: low
Open from 12:00 pm to 5:30 pm
Attendance: low
Open from 8:00 am to 6:00 pm
Exhibitions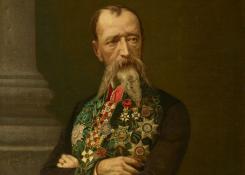 Guided tours
Guided tour - The King's Private Apartments
Beyond the walls and ceremonial life of the State Apartment, was the Kings' Private Apartment.
Billets
"1 year in Versailles" card
During a year, enjoy unlimited access to the whole estate of Versailles, skip the line access to the Palace and benefit from discounts.
Passport + Gourmet Break
This ticket gives access to the whole of the Estate of Versailles and a lunch at the restaurant la Petite Venise.