Practical information
Visitors with learning disabilities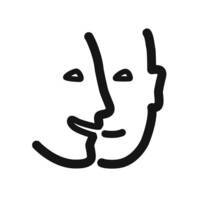 Getting in
The external walkway is easily identifiable.
Visitors may explore the whole Estate on their own, but it is recommended that you use a guide.
Staff will be on hand to provide assistance.
Feel free to ask for a visitor map.
The counters at Reception are accessible.
The various areas of the Palace can be accessed by lift or stairs; please don't hesitate to ask staff for assistance.
Lifts are fitted with mirrors and feature audible floor announcements.
Toilet facilities are fitted with flashing and audible alarms in case of emergency.
Getting around
Maps, models, tactile friezes and tactile and large-type panels are all freely accessible.
Audio guides are available from when you enter the Palace.
The Palace is very popular with visitors during the school holidays, so do feel free to come after 3:30 pm.
Tours at the Palace of Versailles include:
The Gallery of the History of the Palace, in which the history of the Palace is portrayed over 11 rooms; it is located at the start of the visitor tour

The King's State Apartments

The Hall of Mirrors

The Gallery of Coaches

The Royal Tennis Court

The gardens of the Palace of Versailles

The Estate of Trianon (afternoons only), which includes the Petit Trianon, the Grand Trianon and the gardens of the Queen's Hamlet.
Contact information
Please don't hesitate to contact the team that looks after visitors with special needs, either by phone, on +33 1 30 83 75 05, or email: versaillespourtous@crm.chateauversailles.fr