Practical information
Visitors with reduced mobility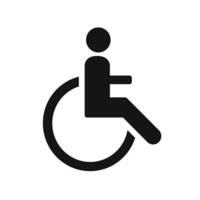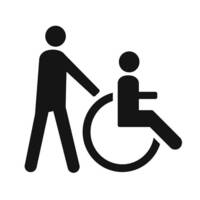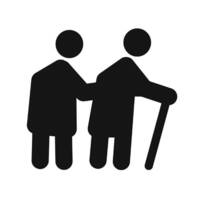 Getting in
A pedestrian walkway runs through the centre of the Honour Courtyard at the Palace of Versailles from the Honour Gate, providing easier access to the Royal Gate and, from there, to the entrance for priority visitors. Please don't hesitate to ask the staff at the Palace gate for help with access.
The Palace of Versailles and its various areas are accessible to wheelchair users and people with reduced mobility.
Lifts serve all levels of the Palace of Versailles that are open to visitors. Flat benches are available to sit on in reception and museum areas.
Free entry
Entrance is free for you and a companion on presentation of a permit, such as a mobility card. To avail of free entry, please go to entrance A.
Practicalities
Wheelchairs are available at the Palace of Versailles (Gabriel Pavilion) and the Petit Trianon for tours of the ground floor only. At the Grand Trianon, only the interior spaces can be visited.
Accessible toilet facilities are available at various locations around the Palace and in the reception areas. Feel free to explore the map.
Restaurants are accessible to wheelchair users. Do let staff know when you arrive.
The Palace is very popular with visitors during the school holidays, so do feel free to visit after 3:30 pm and consult the programme to get an idea of visitor volumes.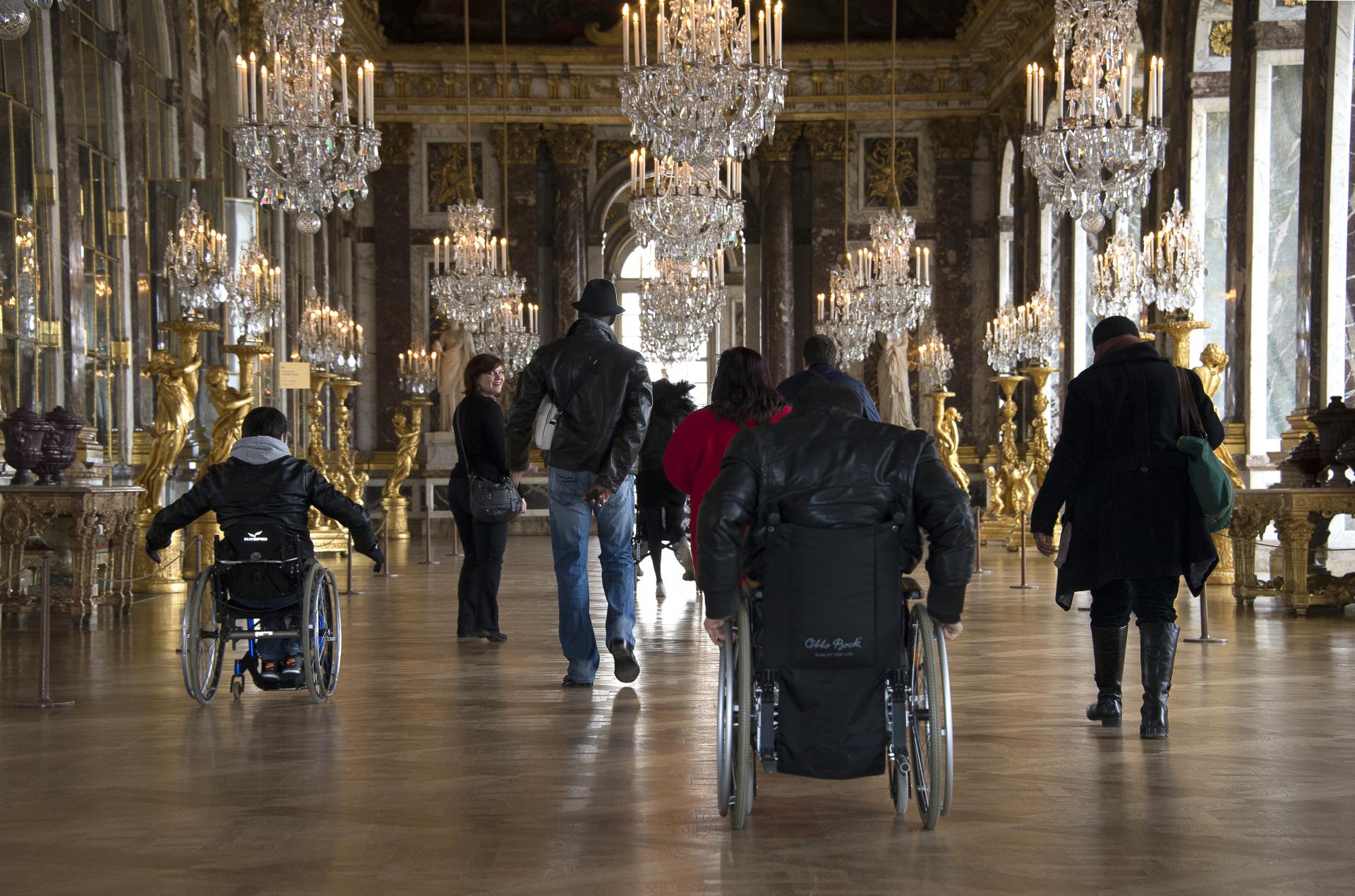 Getting around
The mobile app for visitors is free and can be used on both Android and iOS smartphones and tablet devices. The app helps you understand the various locations, so that you get the best out of your visit to the Palace, the Estate of Trianon and the Gallery of Coaches. An interactive, geolocalised map of the Estate is also available. If you download the content in advance, you won't need to be connected to the internet to use the app.
Various cultural activities are on offer to individual visitors with reduced mobility.
Self-guided tours
And
Guided tours at scheduled times. From the Hall of Mirrors to the Empire Rooms, the Stables to the Grand Trianon, these unique tours will really help you get to know the works and take you on a fascinating foray into history.
Tickets for guided tours can be purchased on site at the South Ministers' Wing, which is accessible via a ramp. However, you are advised to purchase tickets in advance on our website.
Contact information
Please don't hesitate to contact the team that looks after visitors with special needs, either by phone, on +33 1 30 83 75 05, or email: versaillespourtous@crm.chateauversailles.fr.