Jean Nocret was born in Nancy in 1615 and trained in Italy, particularly in the art of painting reproductions. Not long after his return to France, in 1644, he was granted lodging by the young Louis XIV at the Tuileries and then at the Louvre galleries, where he rubbed shoulders with the great artists of the time; Charles Le Brun and Pierre Mignard. Around 1652, he became the official painter to Philippe, the king's younger brother, then aged 12. He remained in this role until he died and was succeeded in it by his son.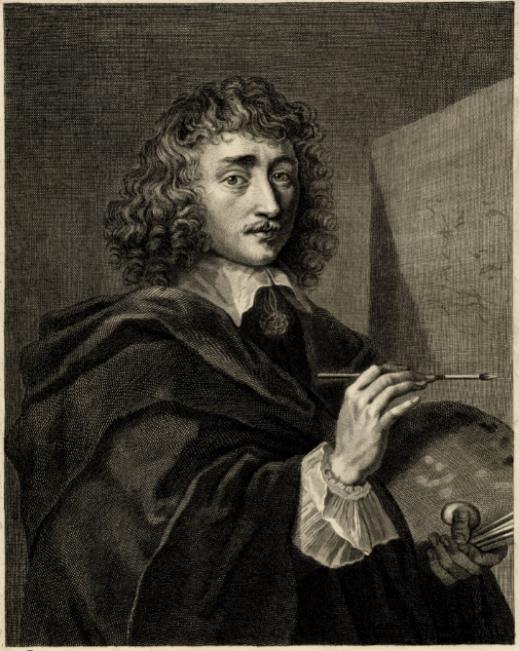 Throughout his career, Jean Nocret regularly painted the most prominent members of the royal family, such as the young Louis XIV entering Paris on horseback; the Dauphin, heir to the throne, at a very young age; and Henrietta of England, the first wife of the king's brother, Philippe. In 1657, he travelled to Portugal with the French ambassador to paint the infanta Catherine of Braganza, whom Cardinal Mazarin had in mind as a wife for the sovereign. On his return, Nocret joined the Royal Academy of Painting and Sculpture, where he was an adviser before becoming a teacher and, finally, rector.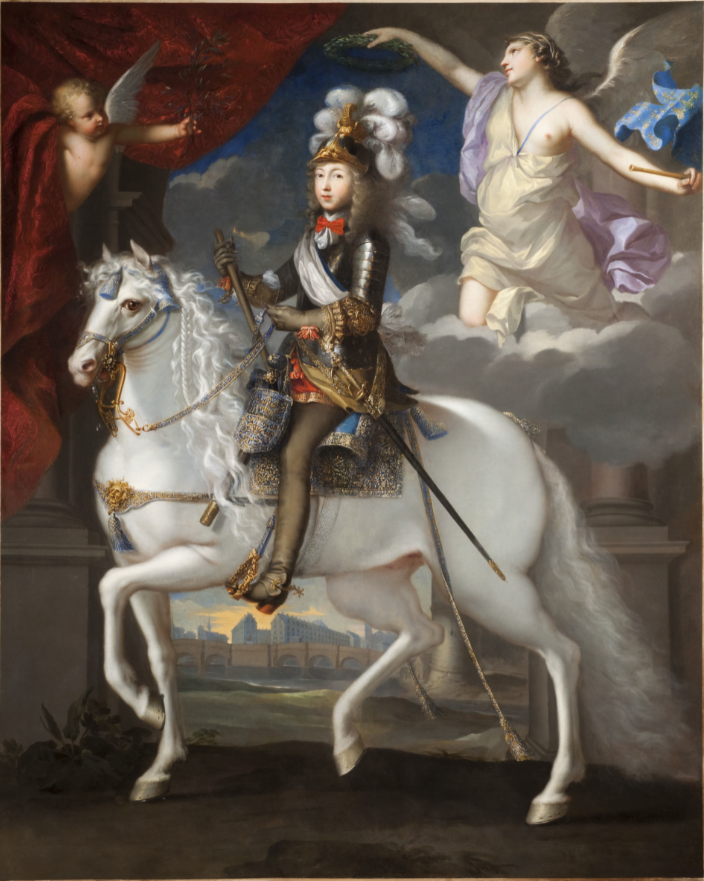 Thanks to his Italian training, Nocret was able to paint ambitious compositions – a talent that led to him being chosen to decorate the apartments of Queen Marie-Thérèse at the Tuileries palace and, especially, those of Henrietta of England at Saint-Cloud, the palace acquired by the king's brother when he turned 18, in 1658. Works by the artist adorned almost all of the rooms used by the young woman. In the main drawing room, the ceiling depicted her marriage to Philippe in the form of allegorical figures; the main chamber featured four paintings of mythological subjects; in her bedroom, there was a composition depicting the courtship of Mars and Venus; while in her antechamber, she was watched over by Flora. But it is in Philippe's antechamber, where he liked to dine, that the greatest surviving example of the artist's talent was to be found: La Famille royale dans l'Olympe (The Royal Family in Olympus). The painting was removed during the Revolution and installed in the woodwork of the Oeil-de-Boeuf Room at Versailles. This meant it escaped the fire that destroyed Saint-Cloud in 1870, in which the other décor objects by Nocret were lost.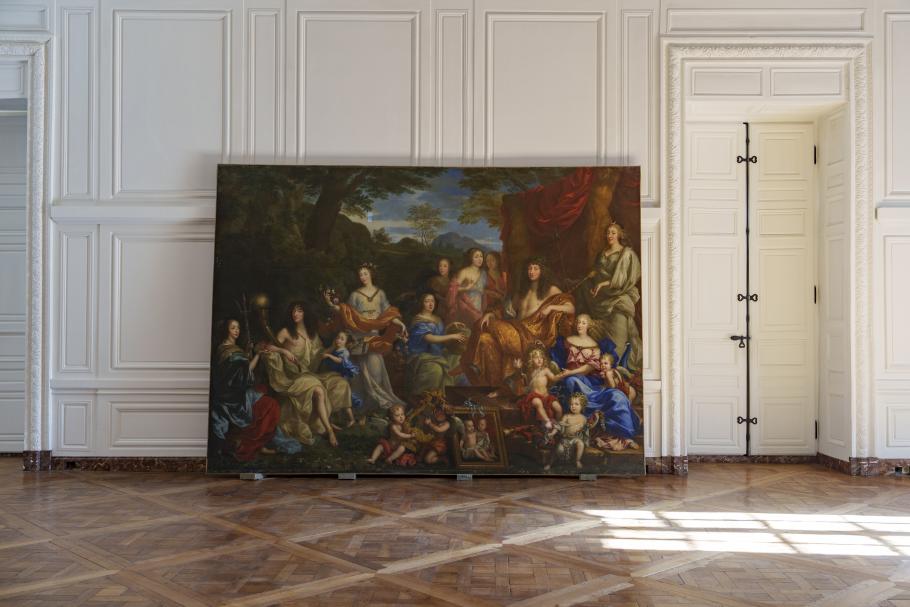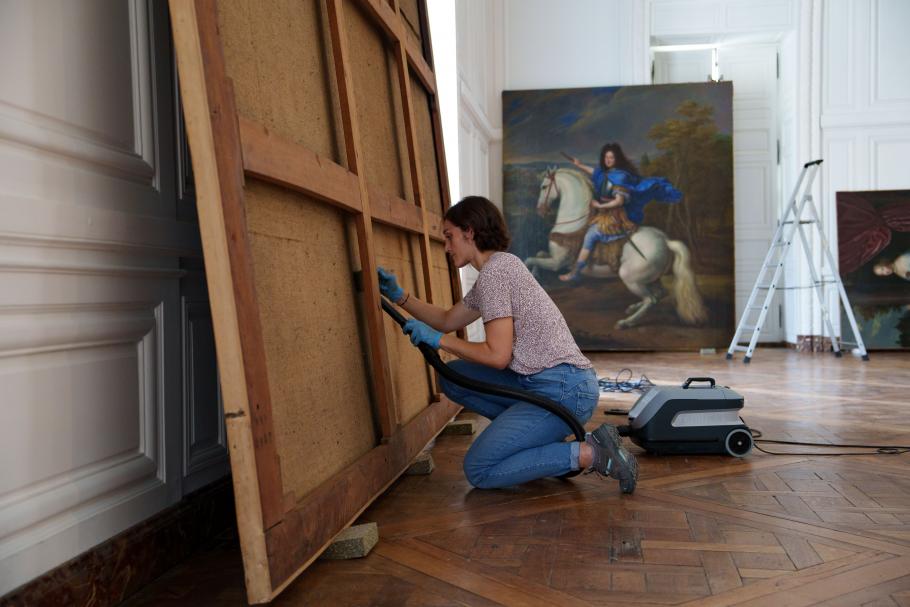 The artist's finest achievement, which disappeared less than two years after its completion, La Famille royale dans l'Olympe was removed from the woodwork of the Oeil-de-Boeuf Room in September 2022, for the first time in almost 40 years, for essential restoration work.
The surroundings of Jean Nocret