The storm at Versailles, 1999
26 December 1999
In December 1999 France was hit, most unusually, by a hurricane, and the estate of Versailles suffered serious damage. 
During the night of 25 to 26 December 1999, winds of 210 km/h blasted through Versailles for two hours. The morning of the 26th revealed scenes of devastation. Several dozens of windows in the Palace had been broken and various roofs had been blown off. But it was the park which had suffered the most. More than 10,000 of the 200,000 trees had been affected, having either been split or uprooted. All the avenues had suffered and some were even inaccessible. Among the damaged trees were 80 percent of the estate's rare species, which had been destroyed, including several historic specimens such as the two tulip trees planted by Marie-Antoinette in 1783 in Trianon and the Corsican pine planted by Napoleon.
  A similar event had already occurred in Versailles, but on a lesser scale, in February 1990. It was with this second, fiercer storm that the decade and century came to an end. The storm of 1999 was rightly considered a natural disaster but, paradoxically, also proved over time to be a rare opportunity. A progressive replanting campaign launched on the Estate in 1991 had been met with reserve by both the public and certain scientists, who were concerned about spoiling the historical sites. The reality, though, was that, unlike in previous centuries, no replanting had been carried out in the park of Versailles since the end of the 19th century. The storms of 1990 and 1999 only further highlighted the advanced state of deterioration of the plant life.
An international appeal launched among the public in 2000 raised €2 million, in addition to the €19 million from the State, and 50,000 trees were planted. Above all, the storm advanced the cause of the historical restoration campaign. The garden of the Petit Trianon, for example, was restored to its 18th-century state in accordance with the species listed in the inventories, while in the garden of the Grand Trianon the groves planted by Hardouin-Mansart, lost during the 19th century, were restored. Last but not least, the Palace gardens were replanted according to their state during the reign of Louis XIV.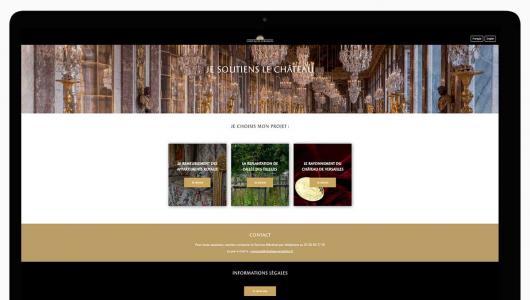 Make an online donation
Take part in the history of the palace of Versailles by supporting a project that suits you: adopt a linden tree, contribute to the missions of the Palace or participate in the refurnishing of the royal apartments.
I support Versailles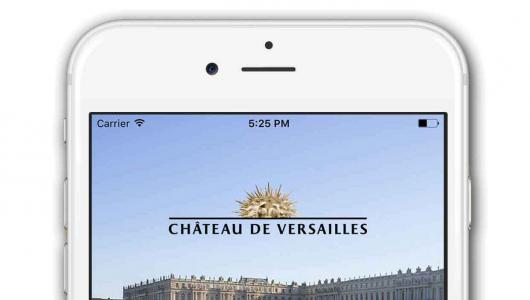 The official Palace of Versailles app.
The app includes the audioguide tour of the Palace and an interactive map of the Estate. It can be used without an Internet connection.
More information