For our youngest visitors
Explore various contents to help our youngest visitors discover the delights of Versailles.
Colour in Versailles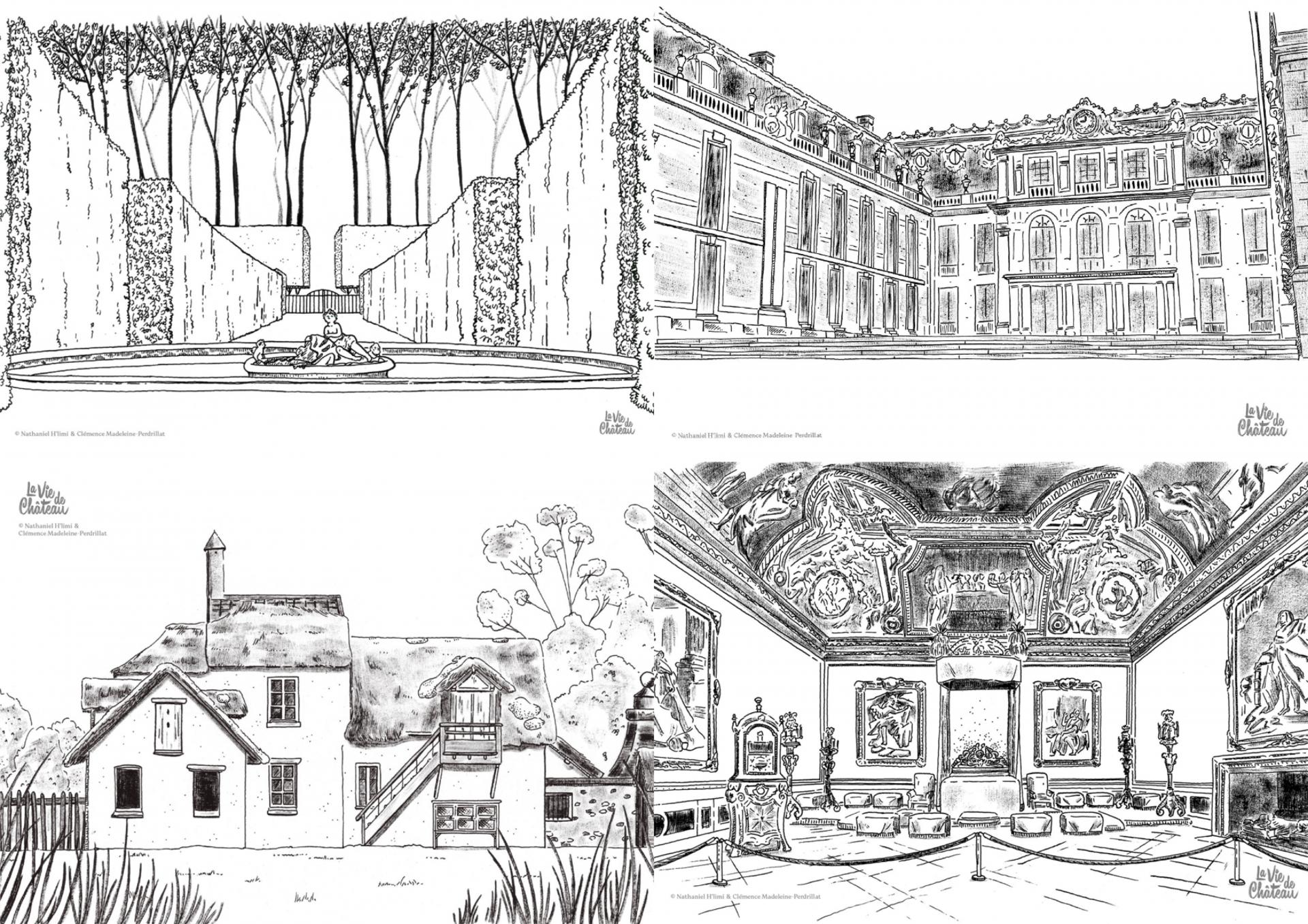 Bring the Palace of Versailles to life by colouring in these drawings taken from the short film "My Life in Versailles". 
Produced by: Clémence Madeleine-perdrillat, Nathaniel H'Limi. 
Characters to colour in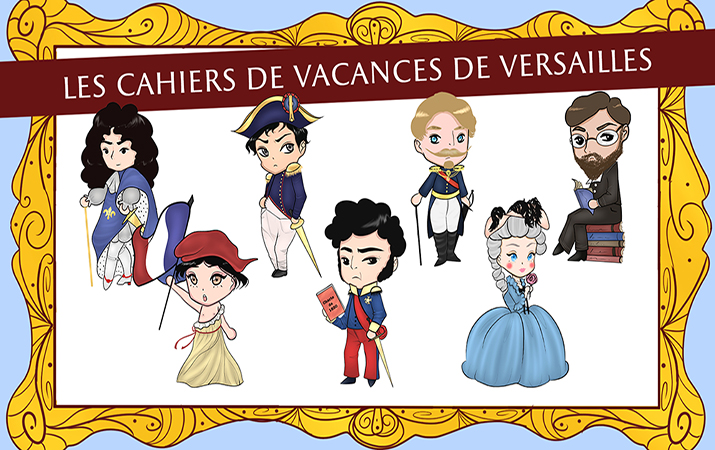 Colour in the miniature versions of Louis XIV, Napoleon, Marie-Antoinette and even Pierre de Nolhac. There are 10 characters available in total. 
Produced by: Charline Brosse
the groves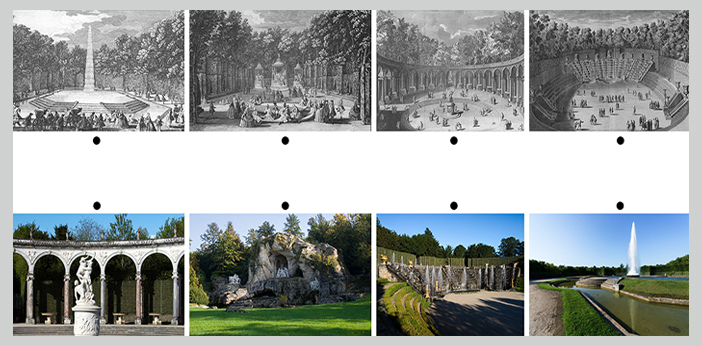 Apollo's Baths Grove, the Ballroom Grove and the Obelisk, all groves designed by André Le Nôtre that played a prominent role in Court life at Versailles. They were places for taking a stroll or enjoying some entertainment, and, over the centuries, they were redesigned many times.
Learn how to recognise them: match the ancient prints to the present-day photographs.
Go to the groves game  Check the answers
The maze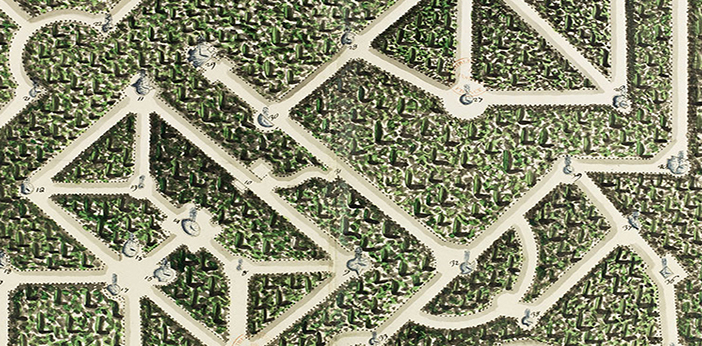 André Le Nôtre began work on the Maze Grove, which, alas, no longer exists, in the Palace gardens in 1668, based on an idea by Charles Perrault, who was, at the time, in charge of styling the royals' arts and entertainment programme. It comprised 38 fountains, which were built between 1672 and 1674 at the intersections of the walkways, after a water network had been installed.À vous de jouer : traversez le bosquet disparu du Labyrinthe pour trouver la sortie.
Now, it's your turn: work your way round the now vanished Maze Grove to find the way out.