Exhibitions
Current exhibitions
Current exhibition in the Grand Trianon
UPCOMING EXHIBITION IN the palace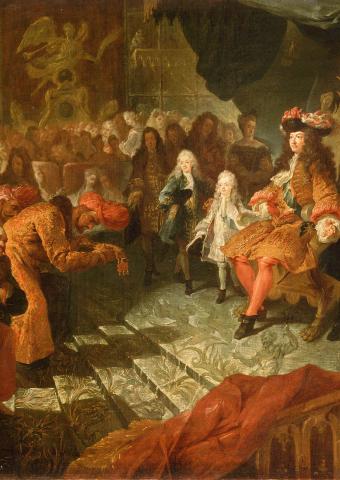 From 24 October 2017 to 25 February 2018 / Palace of Versailles
The "Visitors to Versailles 1682-1789 " exhibition is jointly produced by the Palace of Versailles and the Metropolitan Museum of Art. It will be on display in Versailles from the 24th of October 2017 to the 25th of February 2018 and will later be held in New York from 9 April.
UPCOMING EXTRAMURAL EXHIBITION
October 2017- November 2018 / Arras Musée des Beaux-Arts
The partnership between the region Hauts-de-France, the town of Arras and the Palace of Versailles is continuing with a new exhibition dedicated to Napoleon.