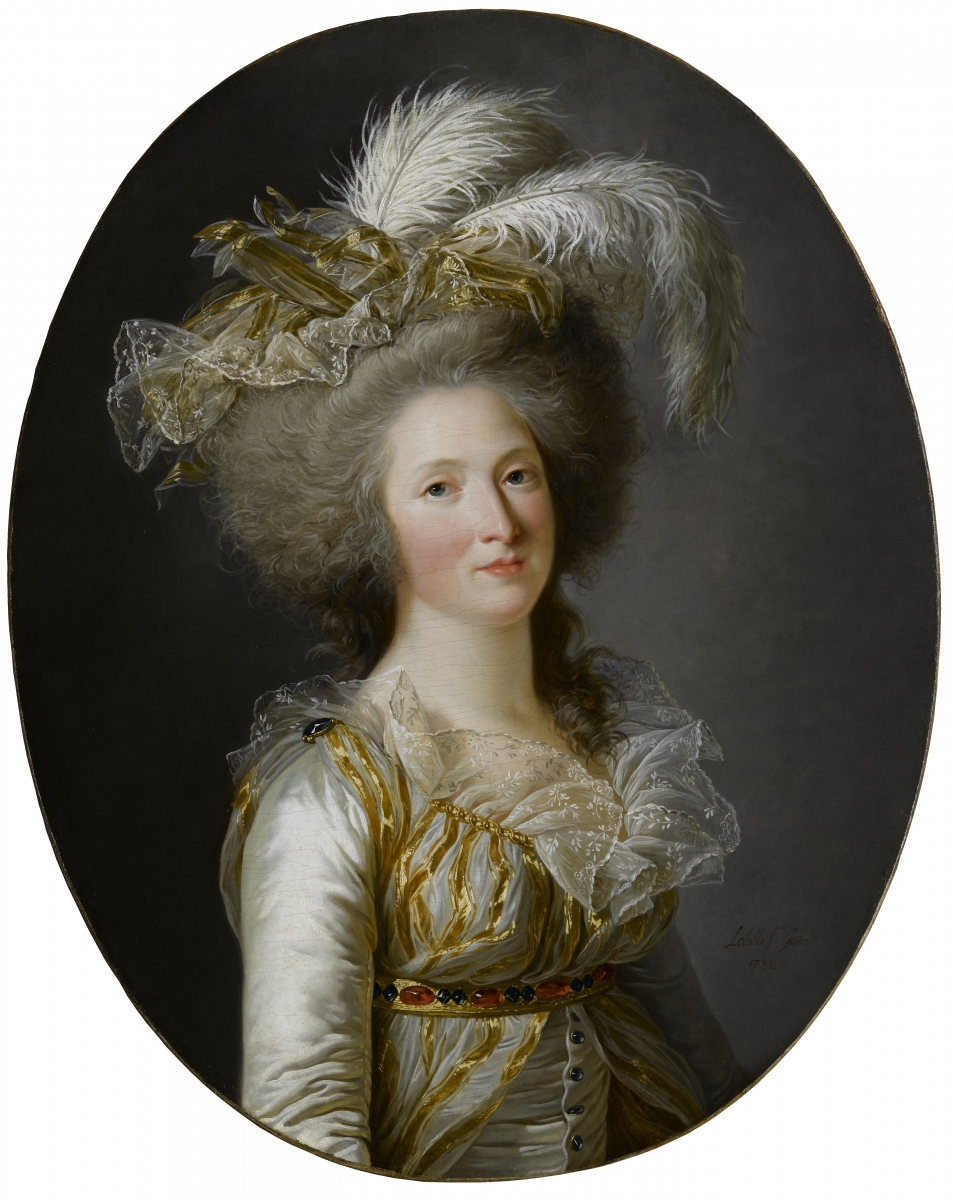 Born at the Palace of Versailles in 1764, Élisabeth of France, known as Madame Élisabeth, was the youngest of Louis XVI's sisters. Orphaned at the age of three, she received an excellent education and revealed considerable talents in maths and science. Her contemporaries considered her a loyal companion with a gift for drawing and embroidery, but a somewhat tuneless singer. From an early age she seemed to have a rather ambiguous personality, combining great devotion with a certain eccentricity and dissipation, sometimes signing her letters as "Mad Elisabeth". She developed a very strong attachment to Louis XVI and Marie Antoinette, to whom she would remain loyal throughout her life, refusing notably to marry.
In 1783, at the age of 19, Madame Élisabeth's brother King Louis XVI presented her with a house and land in the village of Montreuil. The estate survives to this day in the Montreuil district of Versailles and is known as "Domaine de Madame Élisabeth". Although she was not permitted to stay overnight there until she came of age (25) she visited every day, travelling on horseback from the Palace of Versailles. Life in Montreuil was simpler than at court and was structured around the interests she had cultivated since her childhood as well as her good works and acts of devotion, which earned her the nickname "the Good Lady of Montreuil".
Madame Élisabeth, the tragic destiny of a princess
Exhibition at the Domaine de Madame Élisabeth, 2013
When the French Revolution broke out, Madame Élisabeth maintained a fierce opposition to those who argued in favour of a constitutional monarchy, rejecting all attempts at compromise.
Her attachment to Louis XVI was such that she refused to go into exile with her aunts and other brothers. She accompanied the King and Marie-Antoinette on the flight to Varennes, followed them into the Temple prison and then ultimately to the guillotine in 1794. Her body was thrown into a mass grave.
Her devotion to her brother and sister-in-law, intransigent defence of the monarchy against the forces of revolution, piety, acts of charity and the noble manner in which she met her death all combined to nurture a hero-worshipping of Madame Élisabeth in the early 19th century. That thinking entered the royalist movement which developed during the Restoration, with some going as far as to campaign for the beatification of Madame Élisabeth.