Saint James the lesser
According to tradition, the apostle Saint James the Lesser, so called to differentiate him from Saint James the Greater, was a close relative of Jesus. Portrayed as a young man with long hair and a short beard, he is wearing a broad cloak over his tunic, which is tied at the waist with a belt. In his right hand, he is holding a closed book while his left hand is resting on a large club, the instrument of his martyrdom.
James became the leader of the Christians in Palestine after Saint Peter's departure for Rome. He was martyred shortly after preaching the Gospel near the Temple. He was stoned by the crowd and received a death blow from a club.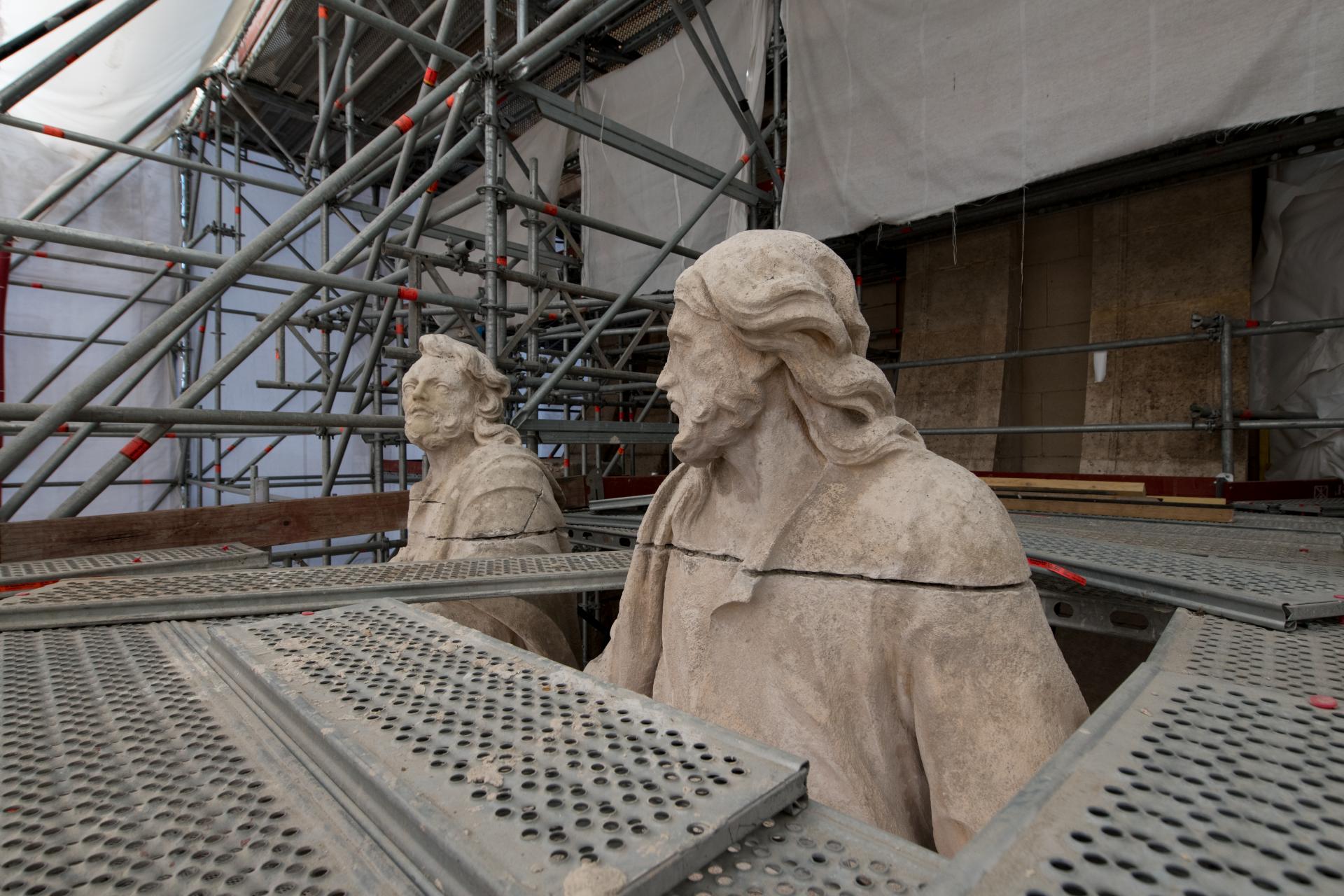 the sculptor Jean Théodon
He spent 30 years in Rome (1676 - 1705), a period which played an essential role in his career. First benefiting from a pension from the Academy of France, he sculpted the Terms of Summer and Winter (gardens of Versailles). He also sculpted several works for Pope Innocent XII and Pope Clement XI. On his return to France in 1705, the sculptor worked at the Invalides, the Royal Chapel of Versailles and Marly. His very personal style involved great precision and a certain degree of rigidity, emphasising the verticality of reclining figures.