Saint Mark
Saint Mark is represented wearing a tunic with sleeves rolled up above his elbows and a long, draped cloak. His face has the features of an older man and he has a long beard. He is unrolling a scroll in his hands, symbolizing his Gospel.
Saint Mark was a disciple of Saint Peter and was also his secretary. He wrote the second and shortest of the four gospels. After being sent by Saint Peter, he founded the first Christian community of Alexandria, where he became the bishop. One day while celebrating Mass, he was seized by a crowd of people and dragged through the streets. He died before his executioners were able to stone him. Buried in Alexandria, his relics were stolen by the Republic of Venice in 829. He became the patron saint of the Republic of Venice, notaries and scribes.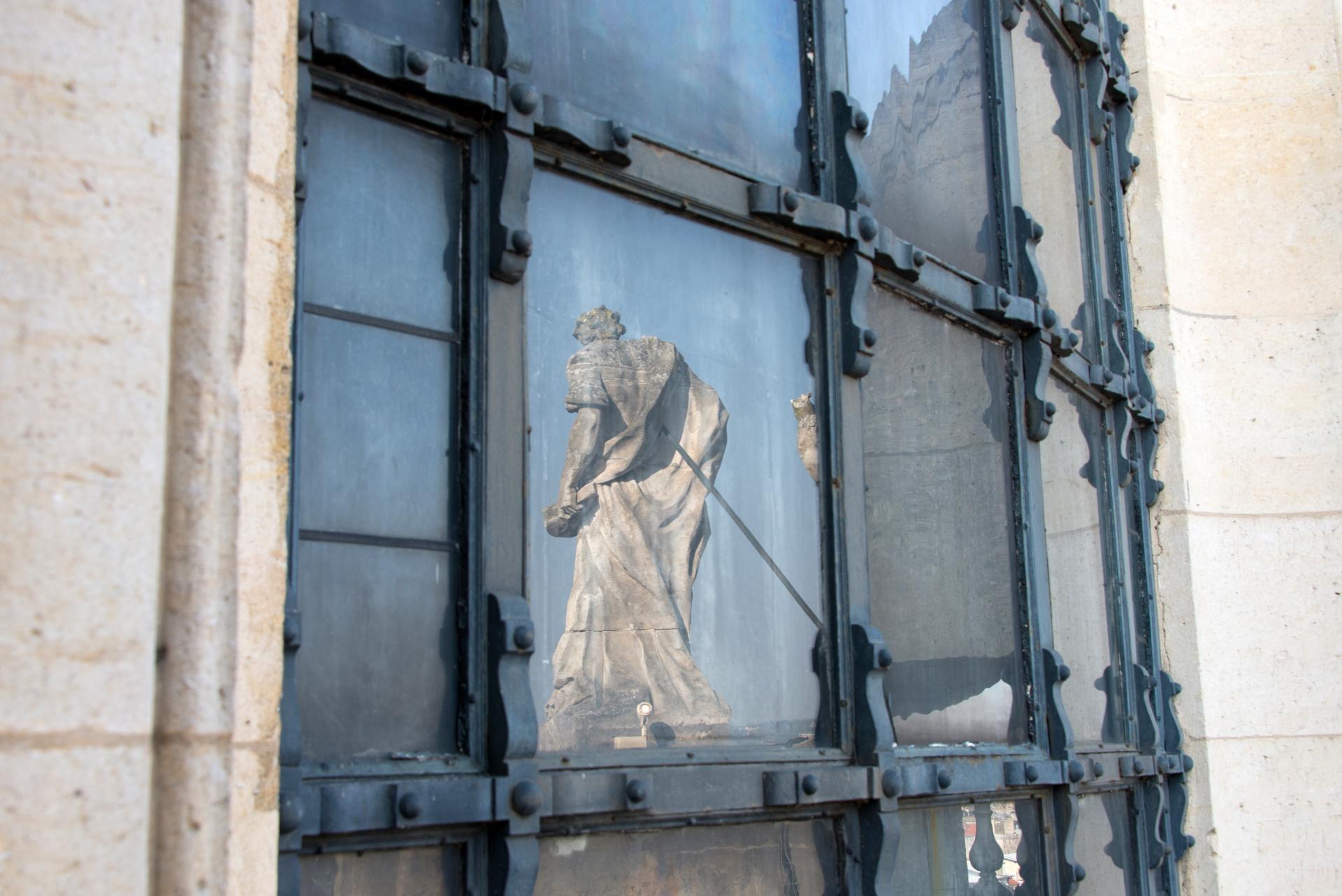 Corneille Van Clève
As a descendent of a family of goldsmiths, Corneille Van Clève specialised in bronze work. The supple, elegant nature of his work caused him to become one of the main artists behind the introduction of the Rococo style in France. After a ten-year stay in Rome and Venice, he was admitted to the Academy upon returning to France. He sculpted for the king at Versailles, the estate of Marly, the Hôtel des Invalides and in the choir of Notre-Dame. His work can be admired in the gardens of Versailles, with the statue of Sleeping Ariadne and the Children of the Water Parterre, as well as inside the Royal Chapel with the high altar, which was culminating point of his art, with the bas-relief of Dead Christ, the Adoring Angels, Radiant Glory and the Adolescent Angel with Outspread Wings, all in gilded bronze.