Saint Philip
Represented with long hair, a moustache and a beard, the apostle Saint Philip is dressed in a long-sleeved tunic with a cloak over the top. In his arms he is holding a cross symbolising his martyrdom.
Formerly a disciple of Saint John the Baptist, Saint Philip was one of the first to follow Jesus. During the miracle of the feeding of the five thousand, he was the one who said it was not possible to feed so many people with so little bread. He preached the Gospel in Phrygia where he also defeated a dragon that had come out of a statue of Mars. He was killed by crucifixion at Hierapolis, most likely after being lapidated by the crowd. He is the patron saint of milliners and pâtissiers.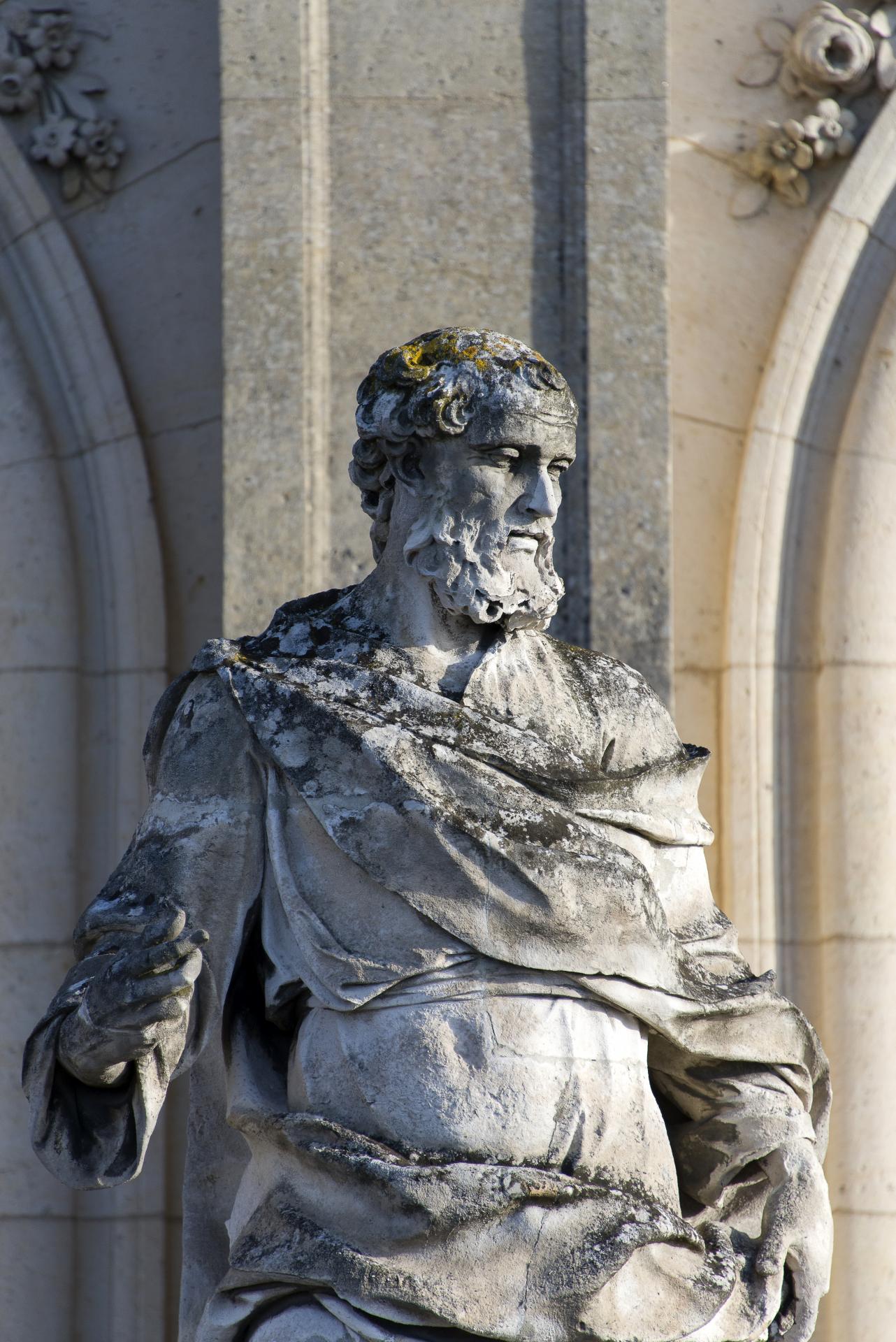 Anselme Flamen
Born in Saint-Omer, Flamen trained in Paris under his fellow countryman Gaspard Marsy. After a period spent at the French Academy in Rome between 1675 and 1679, he was received at the Academy Royal in 1681 and worked regularly at Versailles. He notably sculpted the two groups titled Fauna with a Kid and Cyparissus with his Stag for the Royal Way. His style is characterised by light gracefulness.