NEW SPACES IN THE SOUTH WING
Four rooms for discovering Versailles differently
The Palace of Versailles is opening new spaces that are ideally suited to school groups thanks to the support of the Fondation Bettencourt Schueller. We can now welcome up to 140 people simultaneously in a 270m2 space with:
2 rooms for art workshops, craftwork, and digital activities
1 movement room (dance, theatre, music, etc.)
1 room for teacher training

Customisable spaces
These spaces can be arranged to suit the activity, audience and number of groups present: one large space or several smaller areas, with or without tables, chairs, cushions, etc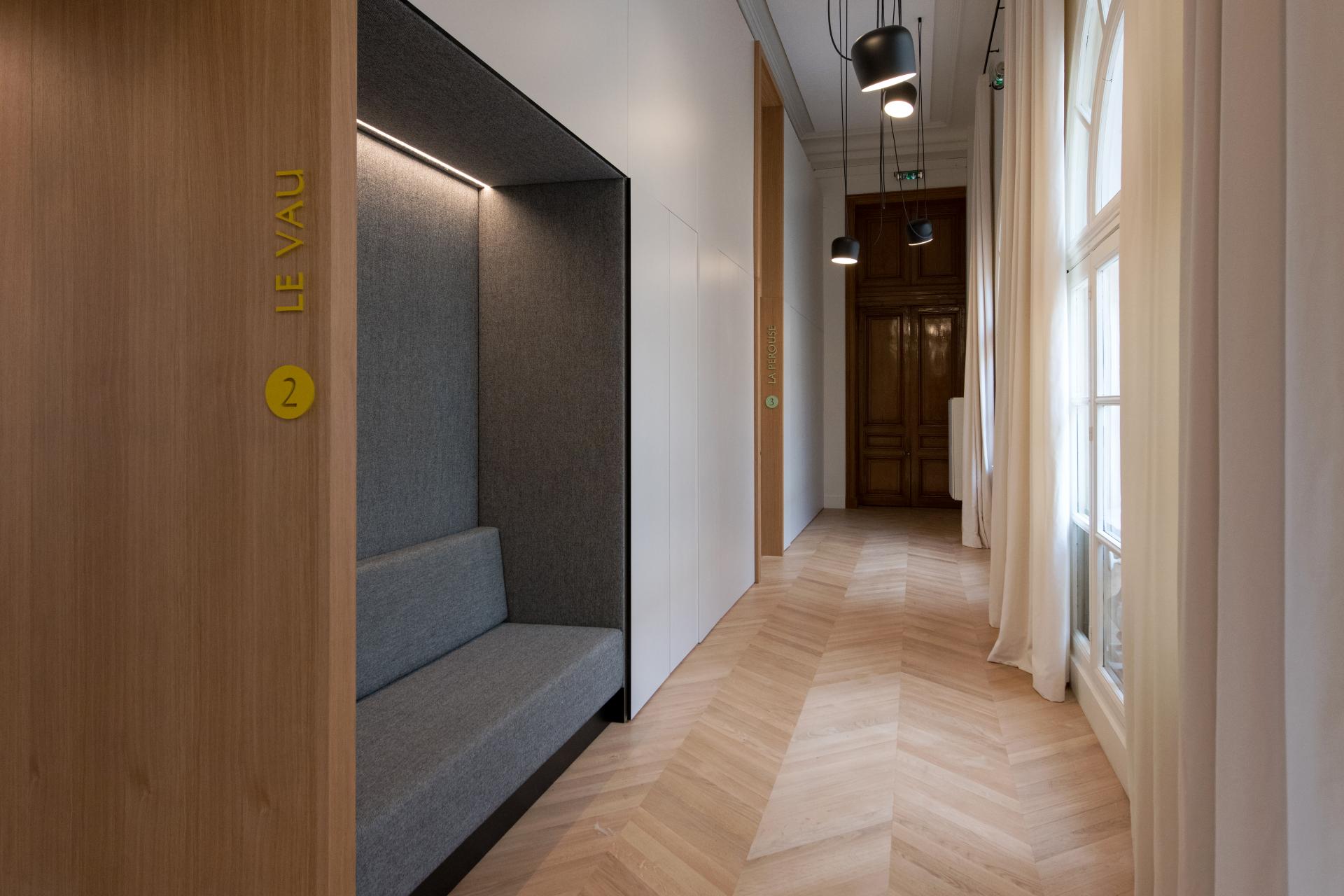 Infrastructure designed to suit users' needs
The Art & Education space has its own locker room and washrooms adapted to all users, including children, to provide the most welcoming space possible.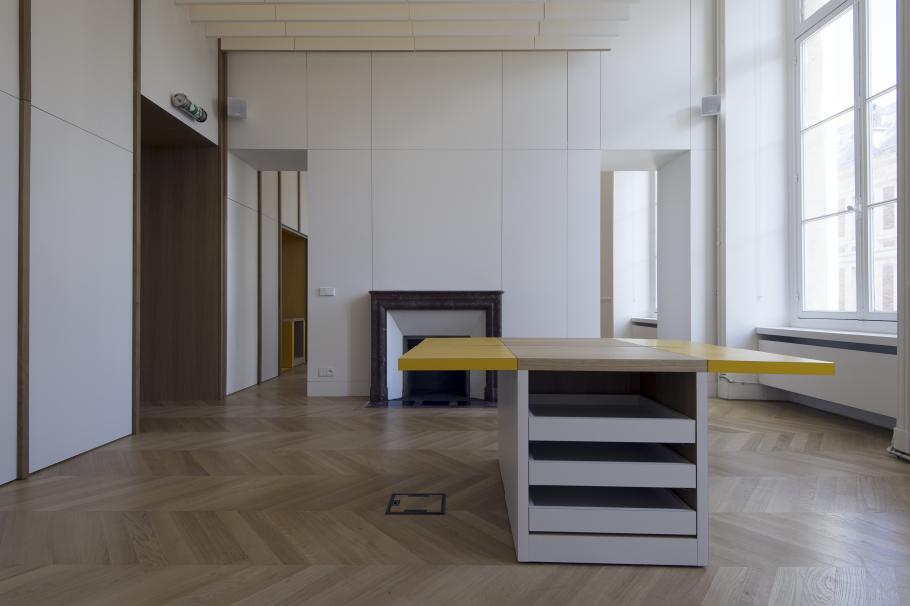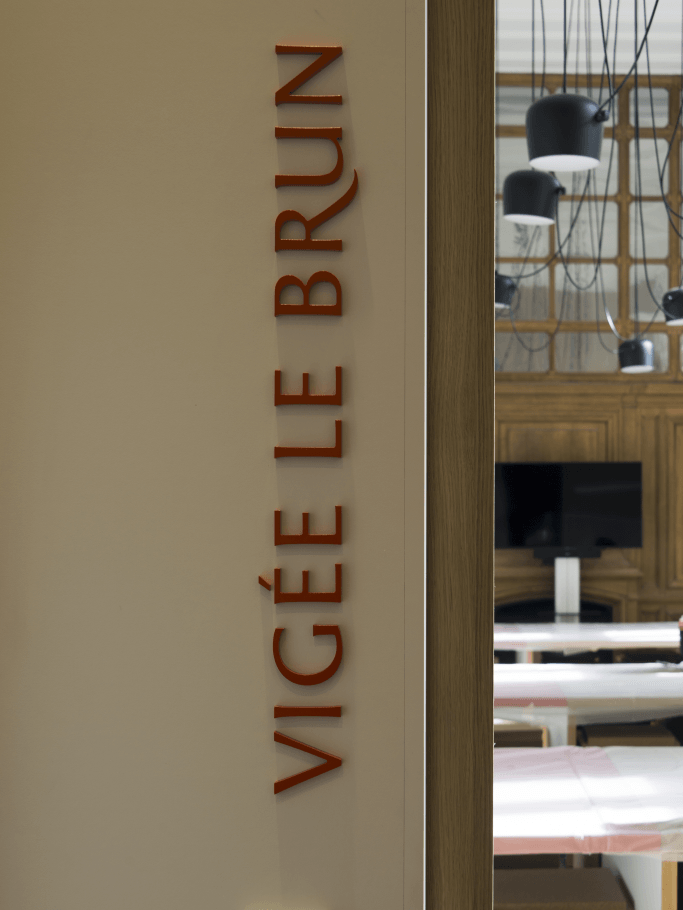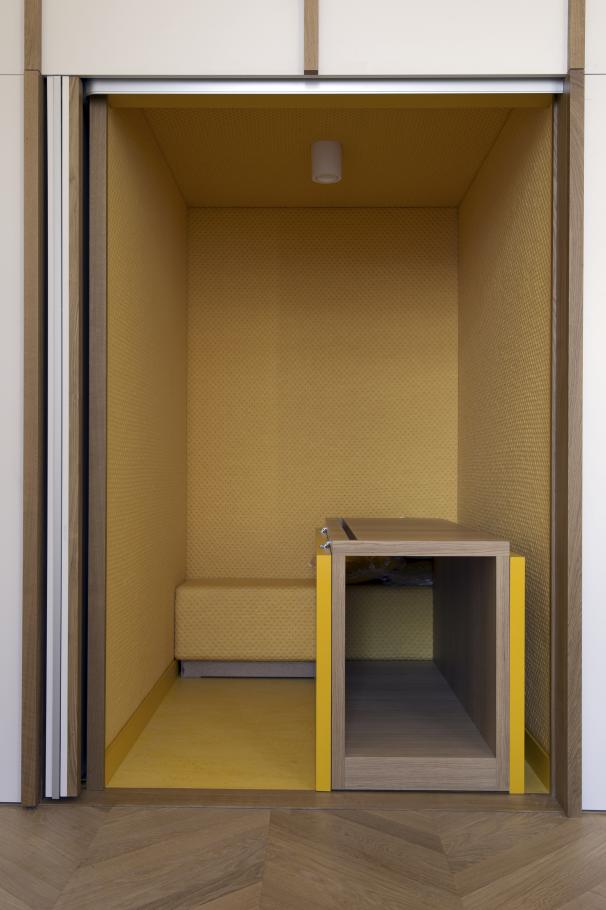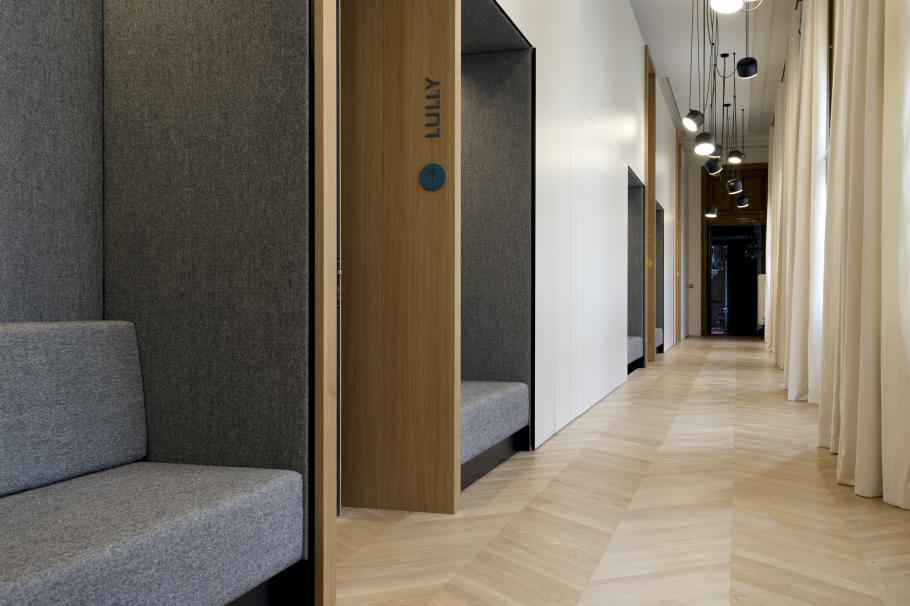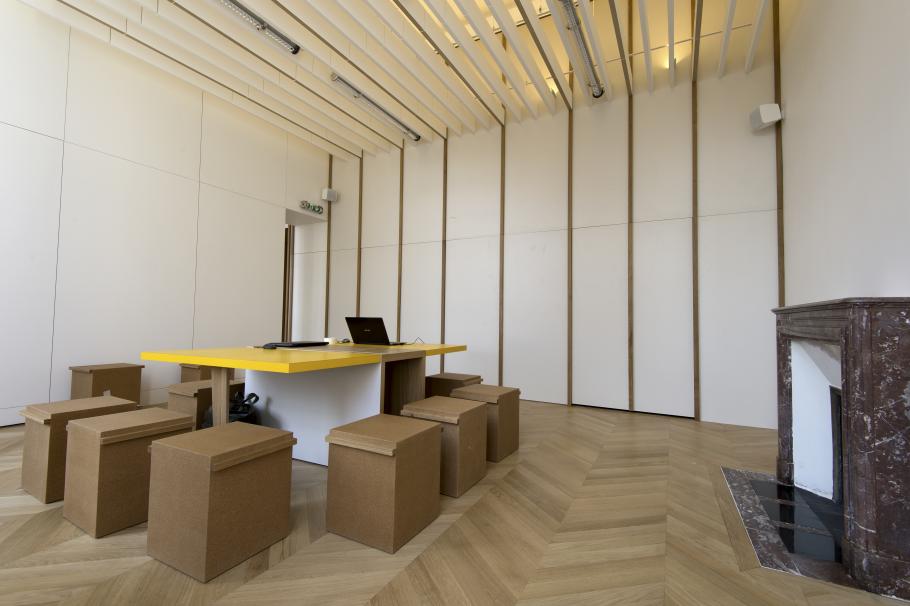 NEW PROGRAMMING FOR EDUCATIONAL WORKSHOPS
More educational workshops
Thanks to the creation of these new spaces, the Palace of Versailles can now develop our ambitious educational programming for all audiences (families, school groups, people with little access to museums). Our explicit purpose is to increase understanding of the artistic professions and to promote, support and transmit this know-how.
Activities for groups with disabilities or cultural outreach groups
Artistic professions at the heart of our new programming
The Établissement Public is continually working to promote the skills of the artistic craftspeople who have created and continue to create Versailles today. To do so, we offer a number of guided themed tours that honour their work and we organise exceptional events during the Journées des Métiers d'Art (Artistic Profession Days) and Journées du Patrimoine (Heritage Days). The success of these events demonstrates the public's interest in these unique skills.
So that visitors can deepen their discovery of the Palace and its riches, we offer practical workshops that allow them to experience for themselves the traditional skills and techniques that are falling out of use today. Following a visit to discover and take inspiration from various shapes and materials, workshop participants can try out the practices of sculptors and gilders or put themselves in the shoes of an architect or painter.
The patronage of the Fondation Bettencourt Schueller
In order to create a strong and lasting foundation for this cultural programming, the Palace needed large and adapted spaces. This was made possible thanks to the patronage of the Fondation Bettencourt Schueller. Whether through meetings, conferences, trying out practices or using digital tools (social media, 3D, etc.), the public can now get a closer look at those who work every day to preserve our heritage, understand this heritage better and discover their capacity for innovation.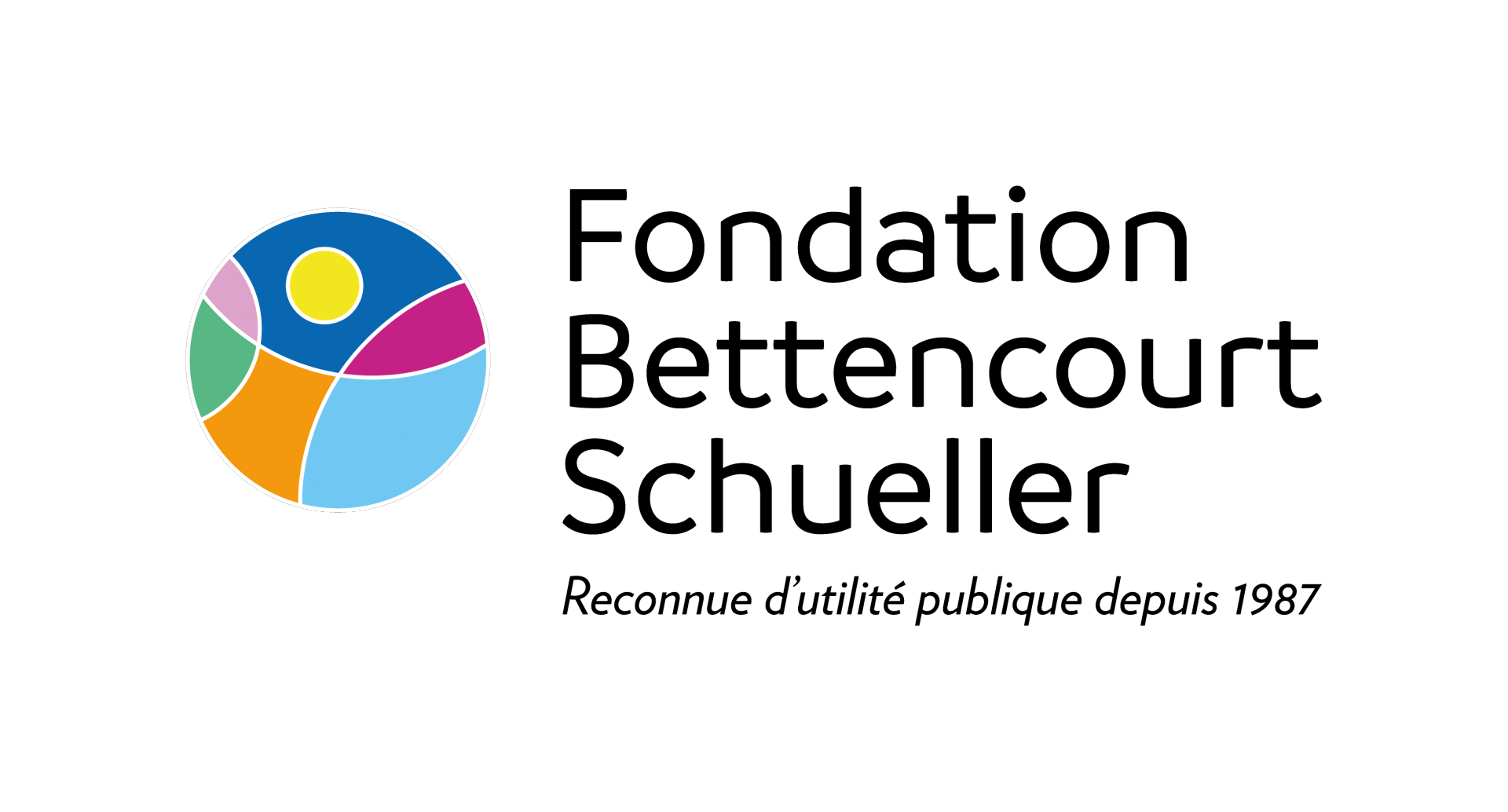 Cultural and artistic education at the Palace of Versailles
The Palace's mission to support artistic and cultural education
The Palace places great importance on artistic and cultural education to give young people and those least familiar with culture the tools they need to appreciate their history, all while giving them an opportunity to develop their curiosity and creativity.
The Palace of Versailles' offering
The Palace of Versailles supports artistic and cultural education with:
Culture and social connection
The purpose of these visits, workshops and tools for young audiences is to awaken children's interest in history and the arts. The Palace of Versailles is working to build strong social connections that begin in childhood, based around a universal heritage - historical and cultural references that are common to everyone. This mission of cultural awareness and transmission is one of our priorities.