Saint Irenaeus
Saint Irenaeus is portrayed as an elderly man, his bald head contrasting with his long curly beard. He is wearing a stole over his robe, his face is turned upwards to the sky and his right arm is folded across his chest in a very expressive attitude. In his left arm he is holding a book that symbolizes his theological work or, according to the sculptor's notes, his piety and eloquence. Born in Asia Minor to a family of Greek culture, Saint Irenaeus arrived in Gaul in the early 170s. He became a priest and was chosen around 175 to become the second bishop of Lyon. His episcopate was marked by his extensive missionary work and ended with his martyrdom in 208 during the persecutions of the Emperor Septimius Severus.  His significant theological work earned him recognition as a Father of the Church.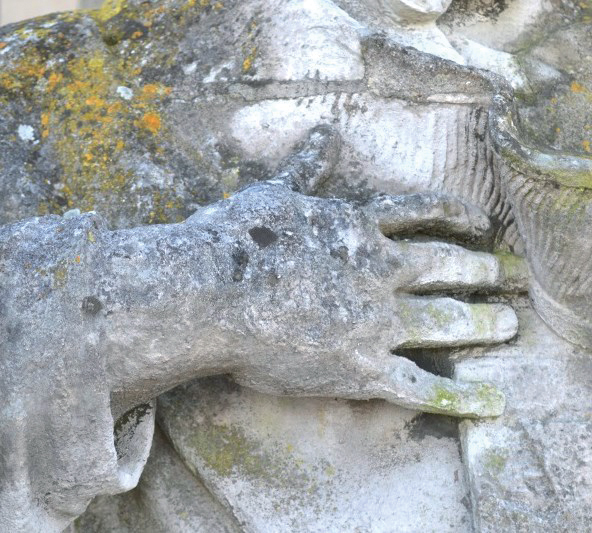 the sculptor Anselme Flamen
Born in Saint-Omer, Flamen trained in Paris under his fellow countryman Gaspard Marsy. After a period spent at the French Academy in Rome between 1675 and 1679, he was received at the Academy Royal in 1681 and worked regularly at Versailles. He notably sculpted the two groups titled Fauna with a Kid and Cyparissus with his Stag for the Royal Way. His style is characterised by light gracefulness.