Saint Matthias
Saint Matthias the apostle is represented with a beard and short hair, wearing a long-sleeved tunic with a cloak over it. He is holding an axe in his right hand, the weapon used in his death as a martyr by decapitation.
Saint Matthias was chosen from among Jesus' disciples to replace Judas as the twelfth apostle. After receiving the Holy Spirit with the other apostles on the day of Pentecost, he left to preach the gospel in Judea and Colchis, where he was crucified.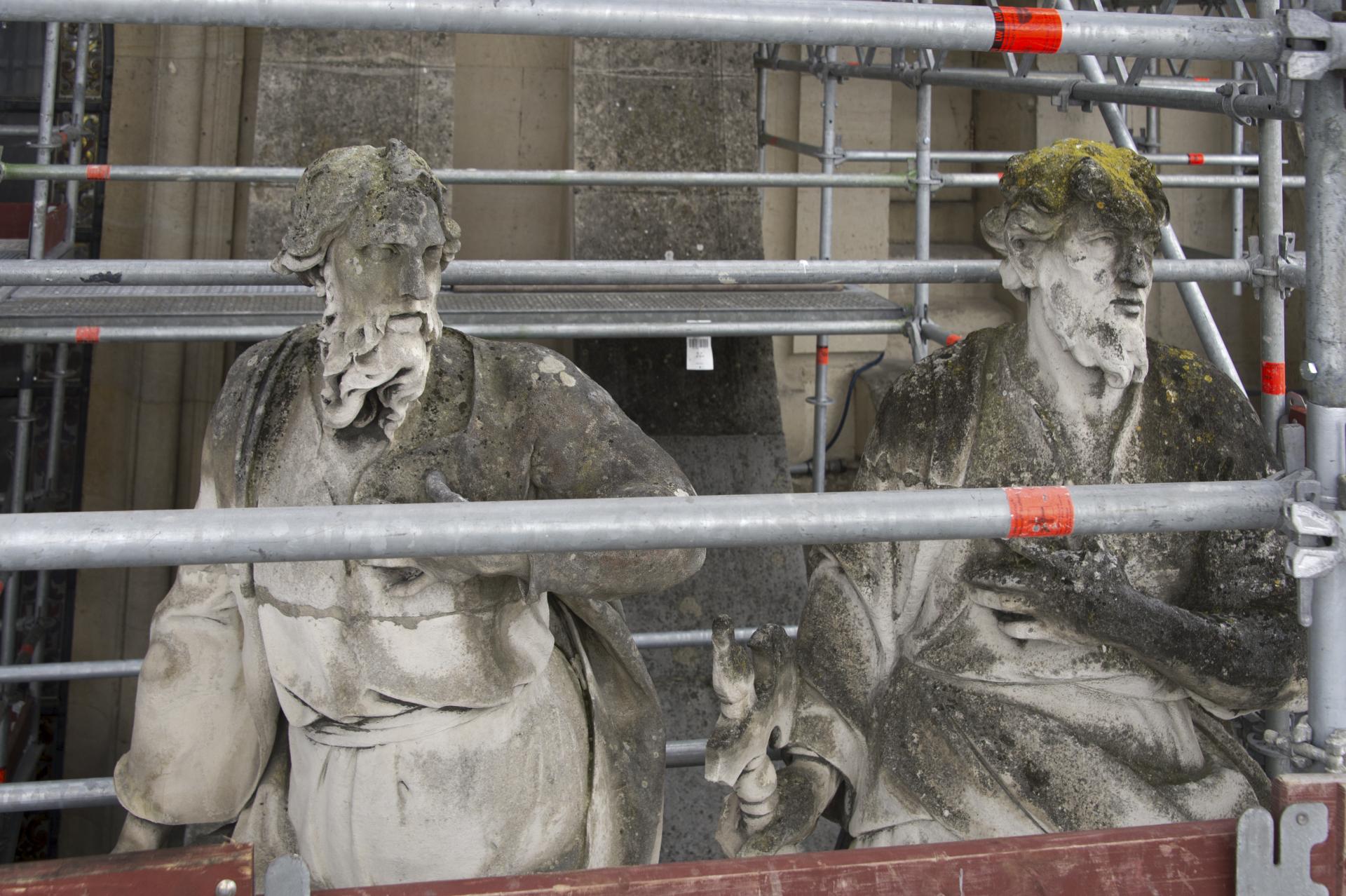 sculptor Jean de Lapierre
In the decoration of the Chapel, the sculpture reflects the architecture. Jean de Lapierre also made trophies of musical instruments for the music gallery topped with reliefs of child musicians in 1708.