history of the premises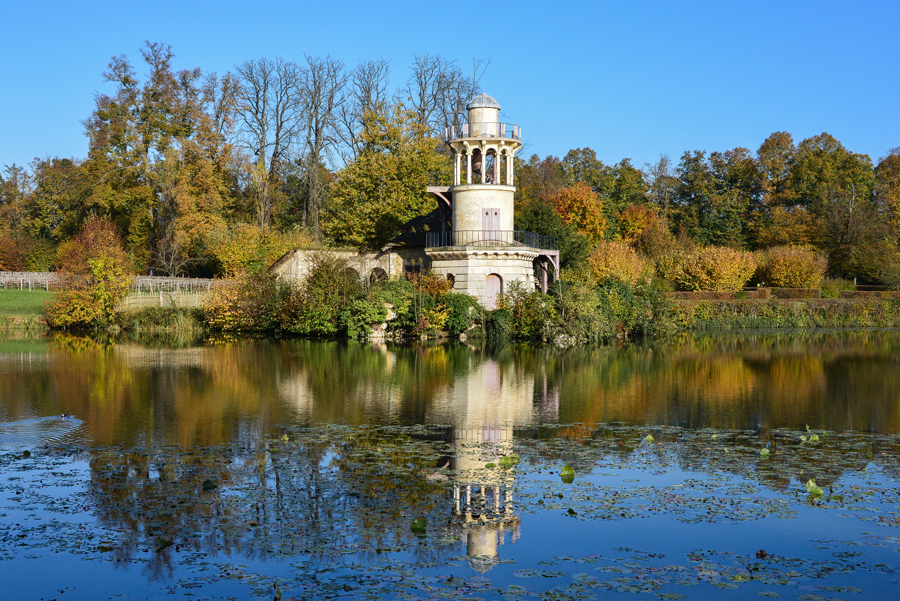 Richard Mique divided the hamlet into three distinct spaces. The first, to the south of the stone bridge which spans the stream, contains the reception facilities: the windmill (whose wheel is purely decorative), the boudoir, the Queen's House, the billiard room and the stove room. These are cottages whose rustic exteriors concealed interiors which were carefully-decorated and often richly furnished, where the queen could host small parties of guests invited to join her on the Trianon estate. On the other side of the bridge stand the structures actually used for agricultural purposes: the barn, the working dairy, the model dairy, the fisherman's cottage and the guard house. The tower overlooking the lake was named the 'Marlborough Tower', in reference to a popular song of the day. Further down the bank stands the farm, which was a going concern until the onset of the Revolution, complete with stables, pig sty, sheep pen and hen house. Contrary to the deeply-entrenched public image of Marie-Antoinette, the queen and her entourage did not "play at being farmers" amidst these bucolic surroundings, complete with sheep trussed up in ribbons. The queen actually used the hamlet as a place for relaxing walks, or to host small gatherings. The fact that the hamlet was also a functioning farm, a point upon which the queen insisted, meant that it served an educational role for the royal children.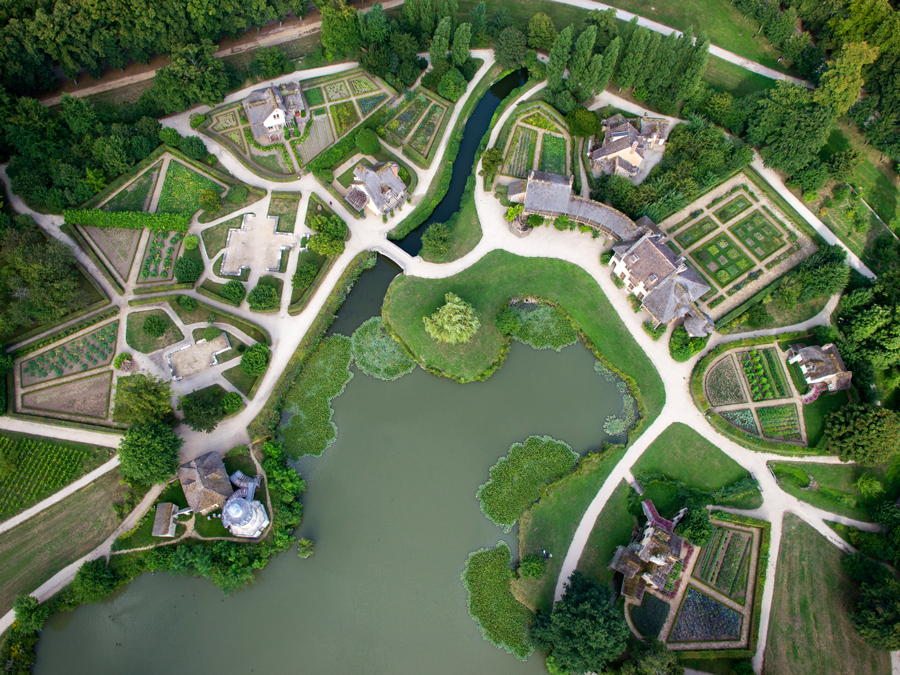 During the Revolution, the Hamlet had quite a rough time. Built without much thought for longevity, as was the norm for such follies, the cottages aged badly and were damaged by bad weather. Napoleon ordered a full restoration between 1810 and 1812, but in doing so had the most dilapidated structures torn down, including the barn and the working dairy. A second campaign of restoration work saved the hamlet from certain ruin in the 1930s, thanks to a donation from John Rockefeller. Part of the hamlet was restored once again in the late 20th century, with some buildings (including the windmill) returned to their original configuration. The farm, which almost totally disappeared over the course of the 19th century, was reconstructed in 2006 and is now home to a variety of animals looked after by the Foundation for Animal Welfare.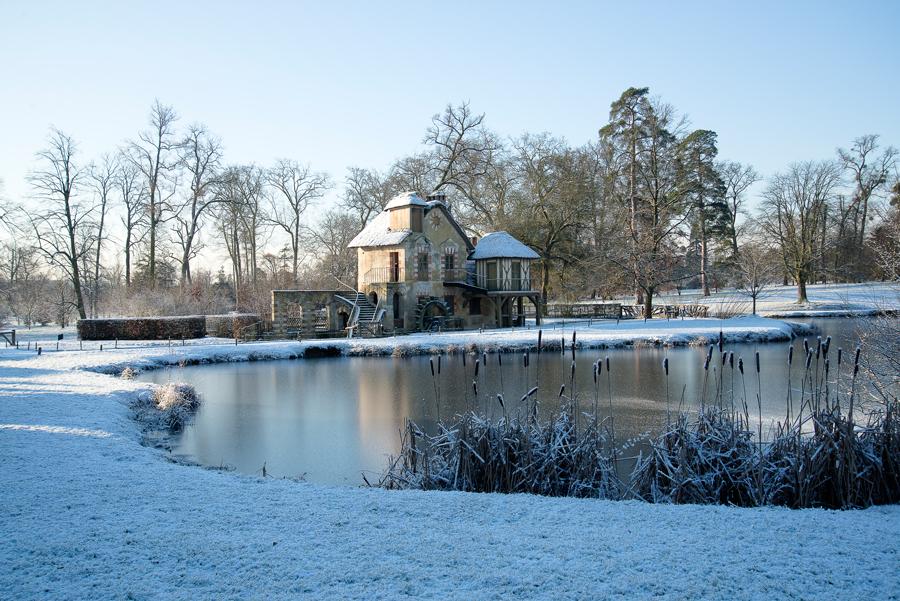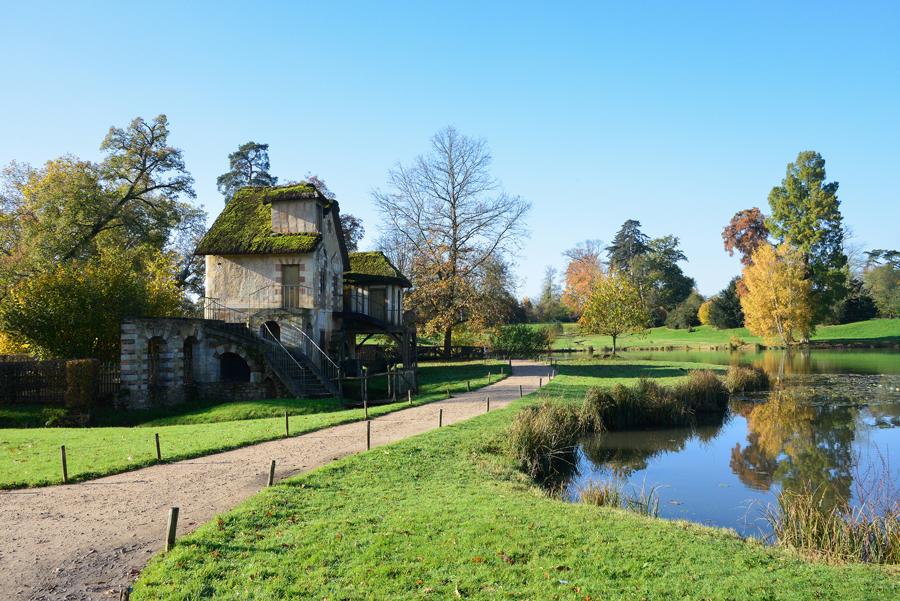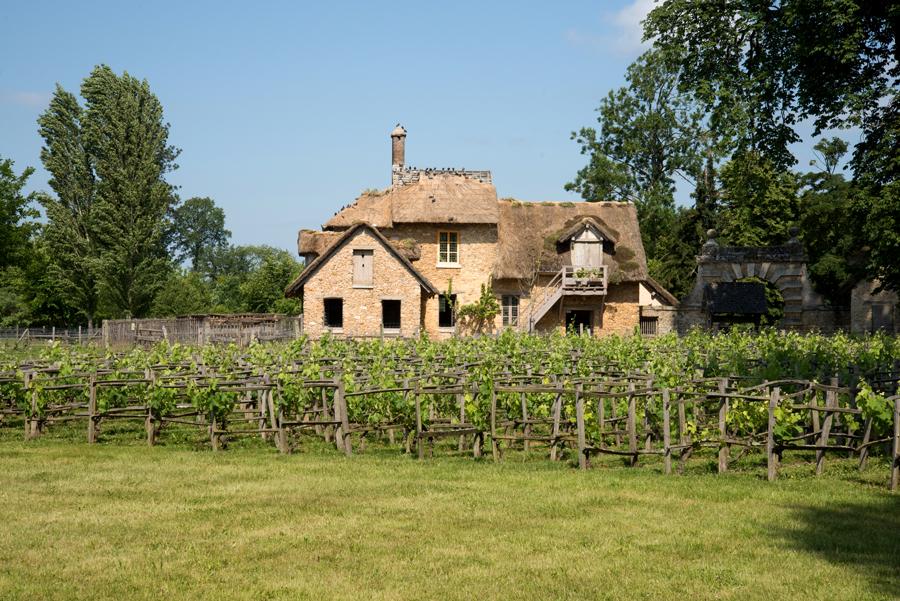 Estate of Trianon's leaflet
The estate of Trianon's leaflet is free and available for free at the entrance.
The Queen's Hamlet in 3D
Discover the other 3D views of the Hamlet
BUY YOUR TICKET
The interior of Queen's House is accessible only on a guided tour
Guided Tour
Marie-Antoinette at Trianon
Explore the Petit Trianon, a place where Marie-Antoinette could for one moment flee the Etiquette and enjoy nature.
7 €
Durée : approximately 1h30