Her father supported the French during the Napoleonic Wars and as such was an afrancesado, unwelcome among the Spanish people and whose family was forced to seek refuge in Paris in 1834 at the time of the Carlist Wars. Eugénie received most of her education here, surrounded by an enlightened society influenced notably by Prosper Mérimée.
Empress of the French until the fall of the French Second Empire
In 1849 she made the acquaintance of Louis-Napoleon Bonaparte, President of the Republic, at the residence of his cousin Princess Mathilde. Seduced by her beauty and personality, he diligently courted her before asking for her hand in 1853, when he had become Emperor of the French. The wedding was held in the Tuileries and Notre-Dame de Paris on 29 and 30 January 1853, and the Empress became the hostess and finest ornament of a particularly brilliant Imperial Court. In 1856 their only son was born, Louis-Napoleon, who was given the title Prince Imperial (1856-1879).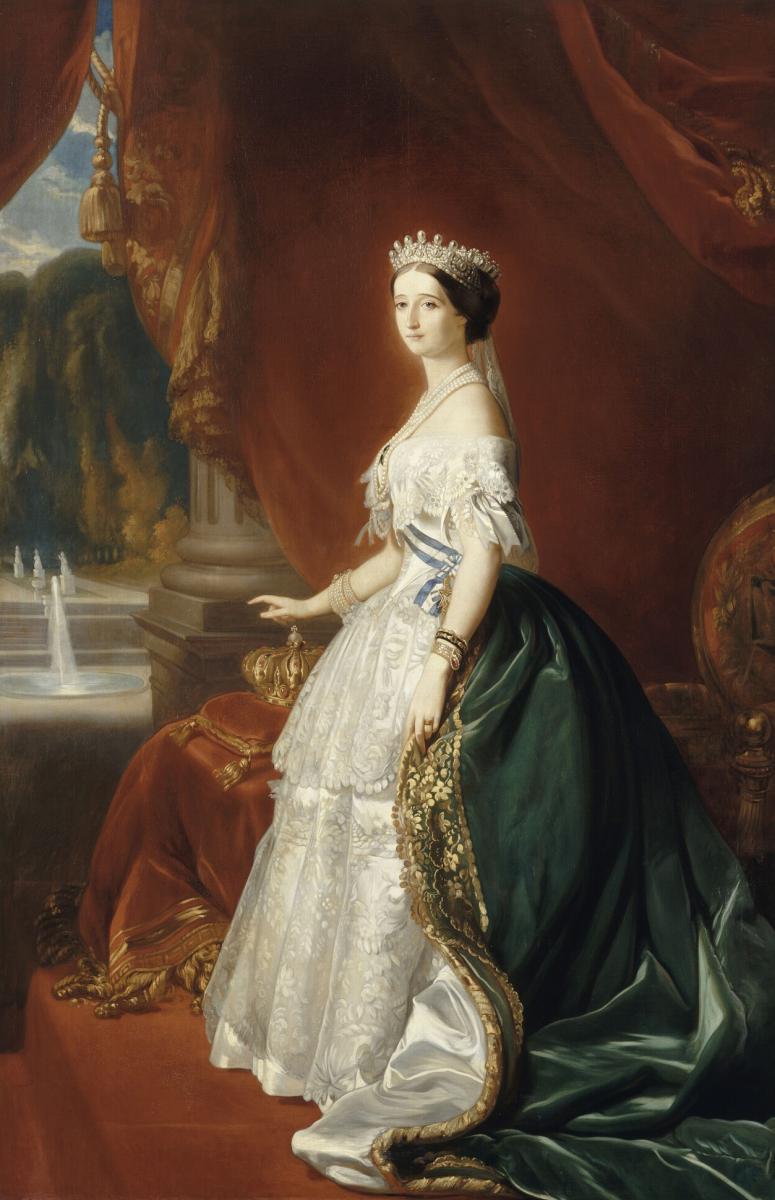 After the fall of the Empire in 1870 and the death of Napoleon III in 1873, the Empress was sent into a long exile spent between England, Spain and southern France.
A marked interest in Marie-Antoinette 
Like many of her contemporaries, Empress Eugénie was interested in past styles and harboured a particular interest for two historical women: Empress Joséphine for family and dynastic reasons (she was her husband's grandmother), and Queen Marie Antoinette on a more personal level. She restored and refurbished the Château of Malmaison purchased by the Emperor in 1861, and the Petit Trianon in view of the Universal Exhibition of Paris due to open its doors in 1867.
She collected furniture in the Petit Trianon from State collections or which had been bought specially for the occasion, some of which is still in place, and largely contributed to the legend of the "martyr queen", which is seeing renewed interest today.
Key figures of the 19th century