Emperor of the French from 1851 to 1870
After a turbulent youth and several attempts to seize power during the July Monarchy, he was elected President of the French Second Republic in 1848. He turned his presidency into an imperial title thanks to a Coup on 2 December 1851, proclaiming himself Napoleon III, Emperor of the French. The new regime was Napoleonic through and through and renewed bygone military glory and ostentation in France, and was also a period of great economic prosperity.
On 29 January 1853, Napoleon III married a young Spanish aristocrat who had long been a Paris resident, Eugenia María, known as Eugénie, Palafox, Countess of Teba and daughter of the Count of Montijo. The Empress was the hostess of a brilliant Court in the Tuileries Palace and bore the Emperor a son, Louis-Napoleon who was given the title Prince Imperial.
The French Second Empire was overthrown during the Franco-Prussian War on 4 September 1870.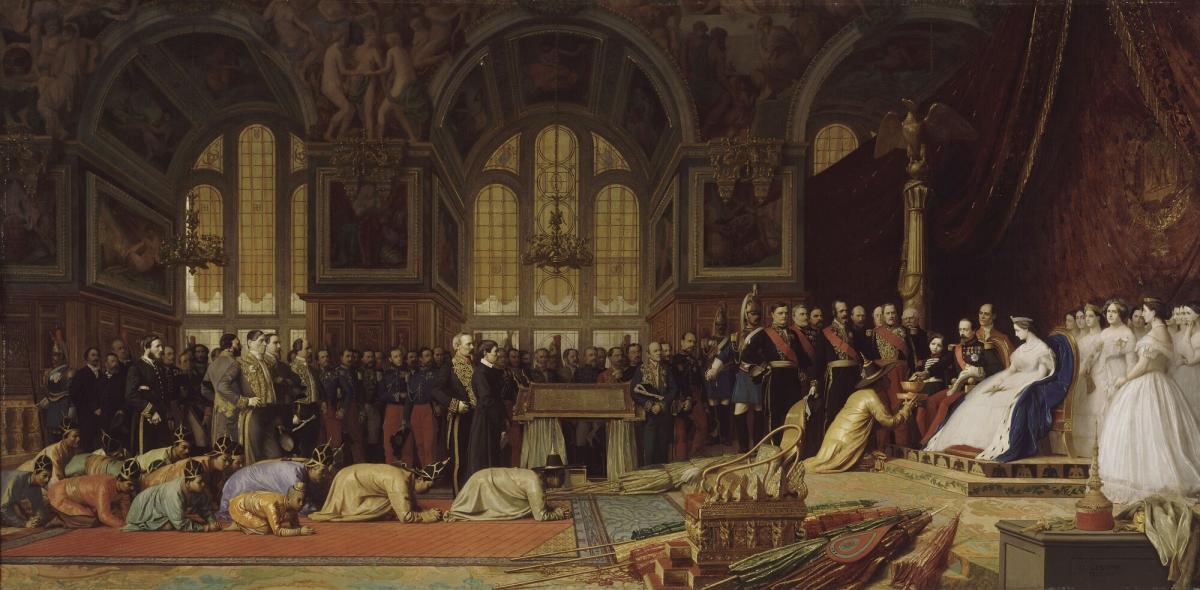 Versailles, a place of ostentation during the French Second Empire
During the reign of Napoleon III, Versailles, which had become a history museum, remained a prestigious venue where important figures visiting Paris were received, and was also the setting of grand parties. The most striking one was the party held for Queen Victoria of Great Britain in 1855 in the midst of the Crimean War, for the inauguration of the first Universal Exhibition in Paris. The programme comprised a visit to discover the palace and its gardens by day, followed by an evening party whose decor was immortalised by the watercolourist Eugène Lami and photographer Disdéri. Also noteworthy was the one held in 1862 for the Spanish King Consort, François d'Assise de Bourbon, Duke of Cádiz and husband of Queen Isabella II, during which the Neptune Fountain was illuminated and depicted in a painting by Lami.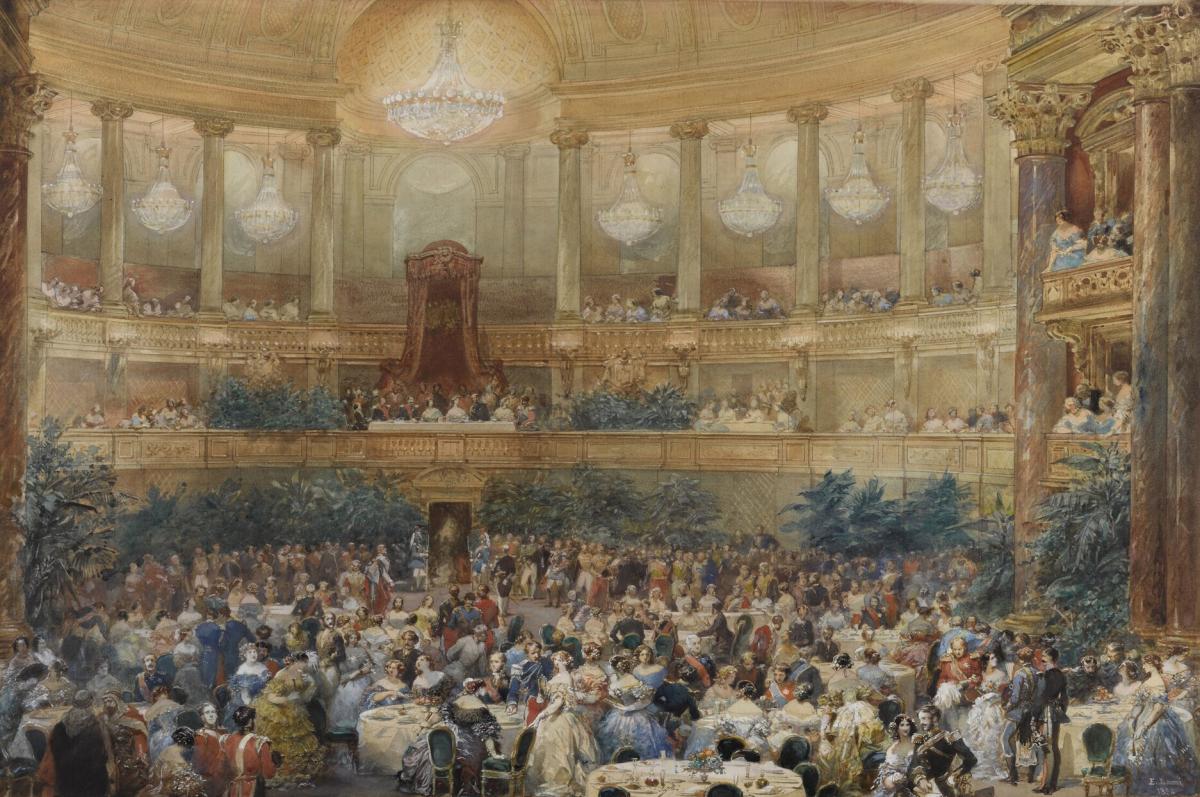 The Emperor continued Louis-Philippe's historical project by placing large paintings of the great events from his reign, including the Crimean War (1854-1856), Italian campaigns (1859) and Mexican campaigns (1862) in the Africa Rooms. The Grand Trianon and Petit Trianon, which had until then been considered residences of the Crown, were no longer used to serve this purpose and instead became museums. The Petit Trianon was dedicated to the memory of Queen Marie Antoinette, with an exhibition that opened in 1867.
Key figures of the 19th century