Justice
Portrayed as a female figure with wavy hair, Justice is wearing a dress and a coat fastened over her chest by two circular fibula. Her right arm is resting on a fasces and she is holding dishes from a set of scales in her left.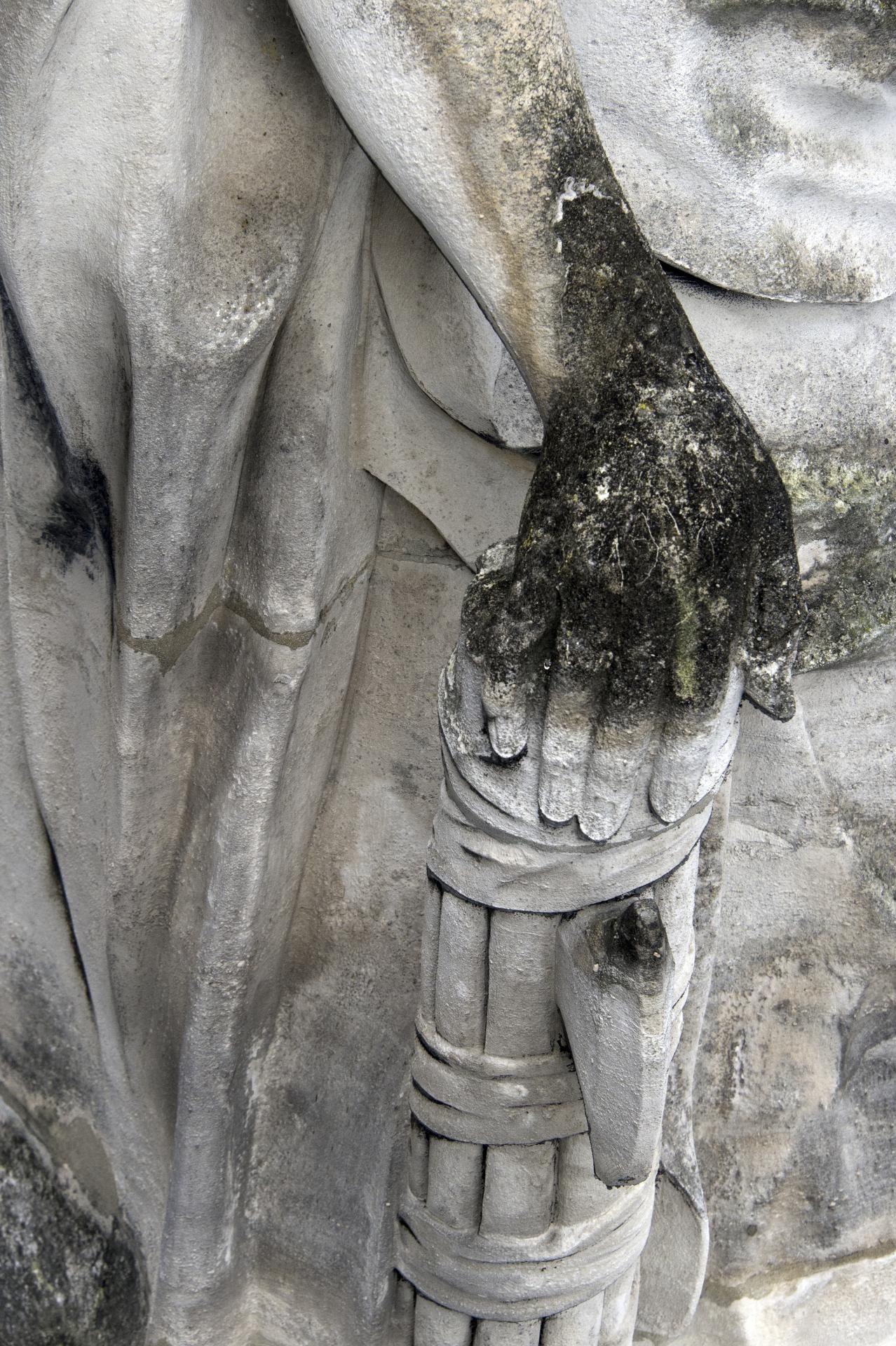 THE SCULPTOR PIERRE GRANIER
Having entered the Academy in 1685, Pierre Granier was also the author of the famous statue The pastoral poem (North parterre) from the Great Commission.