Saint Barnabas
Saint Barnabas is represented with short hair, a long beard and dressed a long-sleeved tunic covered by a cloak. His face is turned skywards while his left arm is bent towards his chest in a very expressive gesture. Contrary to what is indicated in the sculptor's notes, his right hand is not holding a book, but a parchment bearing a plan. An important figure in the early days of the Church, Saint Barnabas was one of Saint Paul's companions and evangelised part of Greece and the Levant with him. He was stoned to death in Cyprus in around 62 A.D. Although he was not one of the 12 apostles, both the Catholic and Orthodox churches recognise him as such. The patron saint of weavers, Barnabas is also protector of the city of Milan, of which he was the first legendary bishop.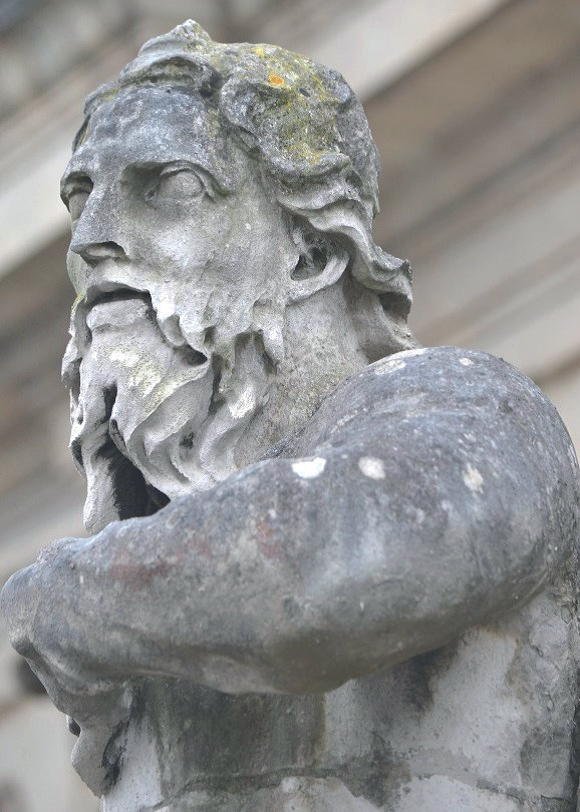 THE SCULPTORS JEAN DE LAPIERRE AND PIERRE BOURDICT
Jean de Lapierre
In the decoration of the Chapel, the sculpture reflects the architecture. Jean de Lapierre also made trophies of musical instruments for the music gallery topped with reliefs of child musicians in 1708.
Pierre Bourdict
Coysevox's brother-in-law, in around 1690 he decorated the Invalides after a stay in Rome. He worked in the Chapel of the Palace of Versailles and the Apollo Baths between 1705 and 1709.