Saint paul
Wearing a tunic, long cloak and sandals, Saint Paul the apostle is represented as an old man with a long beard and hair. He is looking down towards the book he is holding open in his right hand, while his left hand is resting on a sword symbolizing his martyrdom by beheading.
Born to a Jewish family of Greek culture, Saint Paul converted to Christianity at the age of 25 after being called by God on the road from Jerusalem to Damascus. He changed from being a persecutor of Christians to become a tireless missionary, founding many communities throughout Asia Minor, Cyprus and Greece. In the 60 AD he joined Saint Peter in Rome and was martyred by his side a few years later. Due to his Roman citizenship, Paul was beheaded rather than crucified.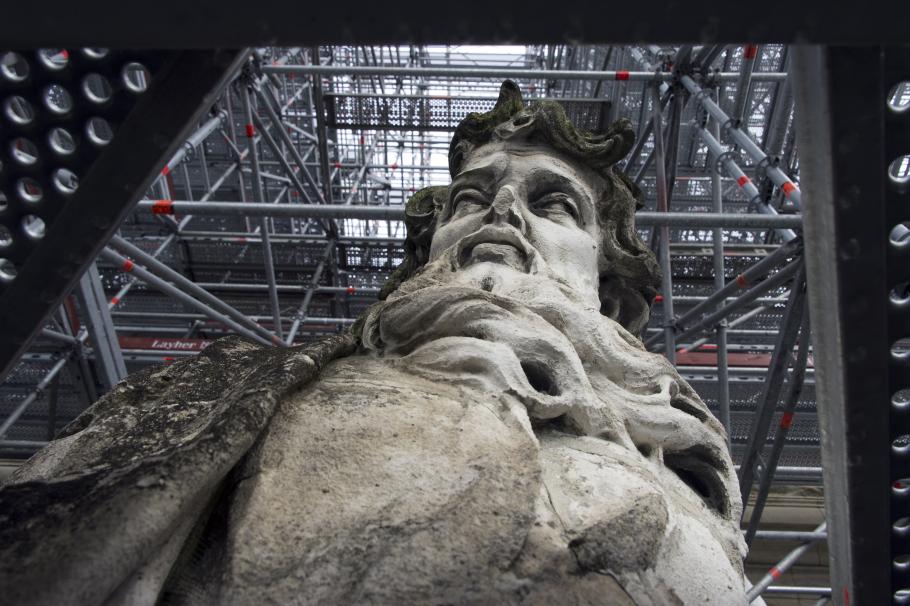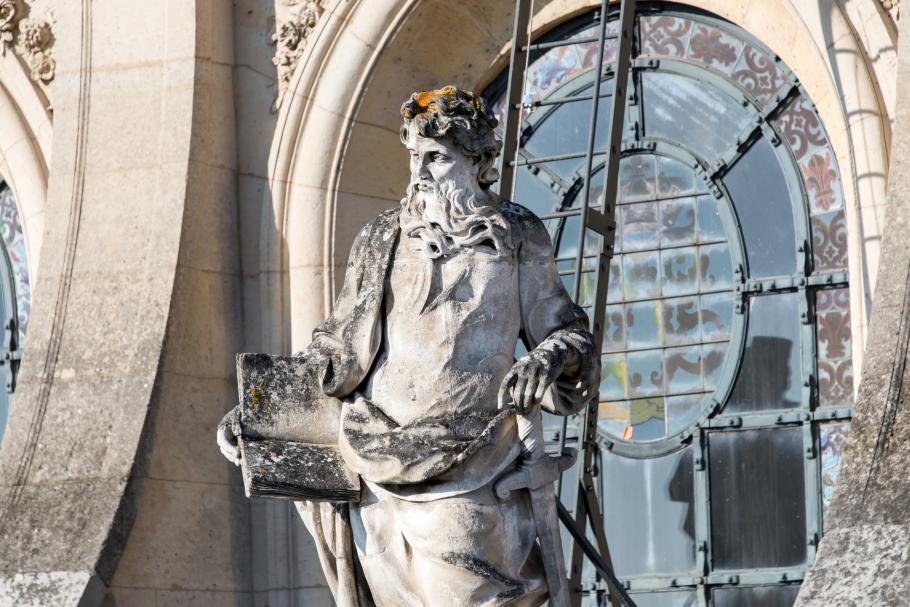 Claude Poirier
Received at the Royal Academy in 1703, Claude Poirier became an assistant professor in 1715. For the interior of the Royal Chapel of Versailles he sculpted two bas-reliefs: A group of angels holding symbols of the Passion and The presentation at the Temple. The sculptor was also the author of the decoration in the Oeil-de-Boeuf Room in the Palace of Versailles, as well as some of the sculptures of the fountain at the Petit Trianon. For the estate of Marly, he created a nymph called Arethusa in 1706 with Jean Hardy, which was matched by the Amphitrite crafted by Jacques Prou in 1716 and later given to Madame de Pompadour in 1754 for the waterfall at the Château of Bellevue.