Saint James the greater
Saint James the Greater is portrayed as an older man with long hair and a short beard. Dressed in a tunic and a long coat, he is holding a closed book in his right hand while his left hand is resting on a pilgrim's staff.
The elder brother of Saint John, Saint James the Greater was a fisherman on the lake of Galilee when Jesus called him to become one of the first disciples. Little is known about his apostolic work following the Ascension. He left to preach in Syria before returning to Jerusalem where he was beheaded around the year 44, likely by order of Herod Agrippa. His veneration developed considerably during the Middle Ages, based on the traditional belief that he had evangelized Spain and that his tomb was located in Santiago de Compostela. He then became the patron saint of pilgrims and knights.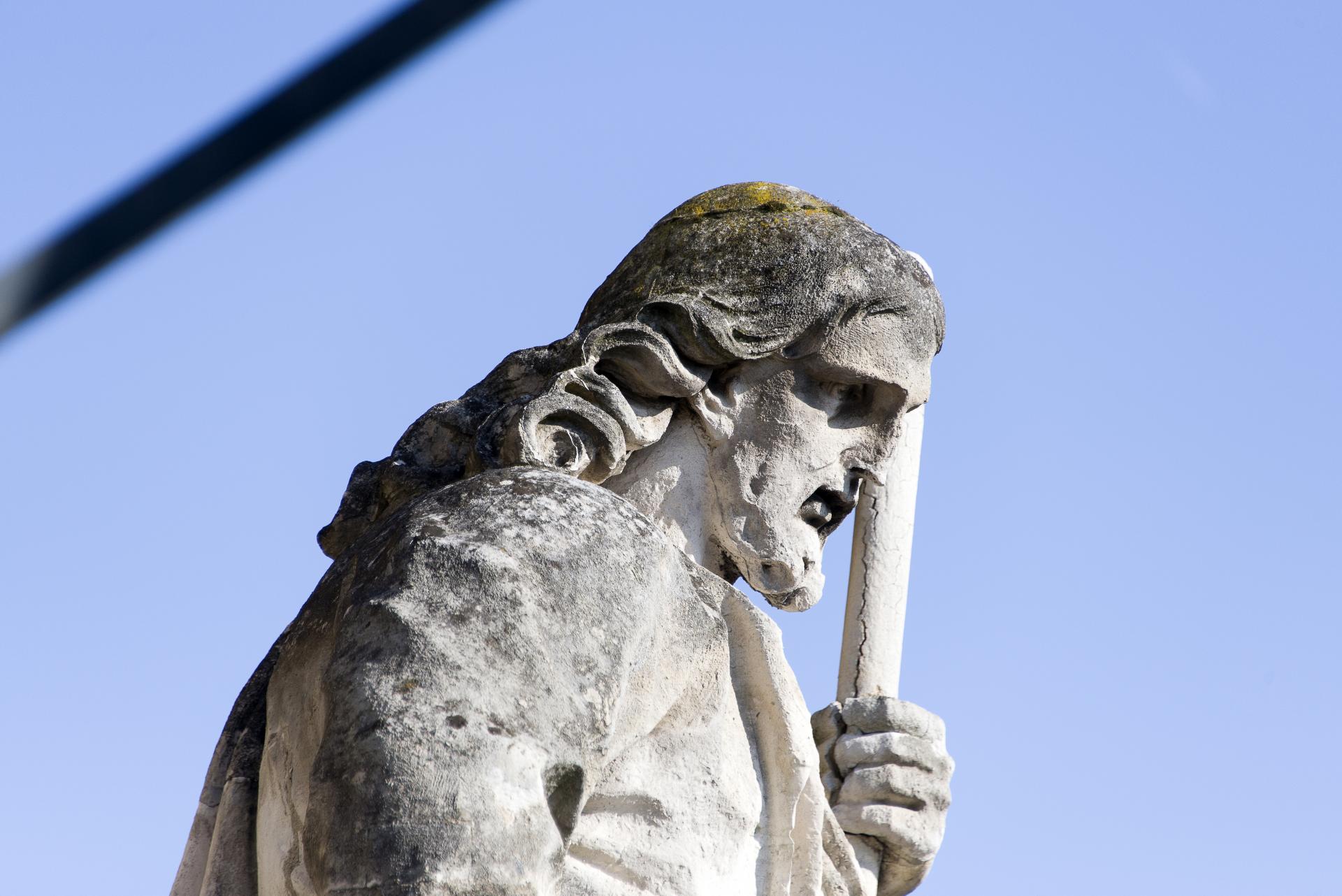 the sculptor PHilippe Magnier
Son of the sculptor Laurent Magnier, under whom he also trained, Philippe Magnier was received at the Royal Academy in 1680. In 1704 he became a professor and then treasurer, a position he held until the end of his life. The sculptor's works, which follow the Academy's criteria in style, can be found at Versailles in the gardens (the Term of Ulysses, the statue of Flora for the Grove of the Domes) and the Chapel, as well as at the Invalides where he was the author of the ornamentation of the dome under the direction of Coysevox between 1690 and 1699. For the interior of the Palace of Versailles, the sculptor made several bas-reliefs adorning pillars and spandrels. He was also the author of the stucco decoration for the entire ceiling of the upper chamber of the Chapel, as well as several decorative cornices and masks for Versailles and Trianon.