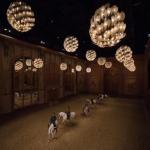 Equestrian Academy
The Academy presents its repertory show, taking the form of a new Opus each year combining the art of dressage, singing, stage fencing, kyudo (Japanese archery), and dance.
Saturdays at 6:00 pm and Sundays at 3:00 pm. 
The Academy is located in the Great Stables of the Palace of Versailles.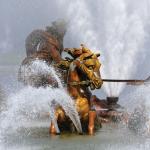 Musical Fountains Show ticket
The Musical Gardens ticket gives only access to the gardens and groves. 
Set out to explore the fountains and groves (open for the occasion) with their water features spouting to the rhythm of music.
On Saturdays and Sundays util the 28 October 2018 as well as every Thuesday util the 26 June 23018, plus Wensday 15 Agust.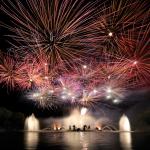 The Fountains Night Show
When night falls, the gardens are transformed to offer a stunning visual and musical treat as fountains and groves come alive with colourful and dramatic lighting effects. This year once more, lighting and stage-effects artists will light up the gardens and display their surprising installations to the strollers: water features in the Mirror Fountain, lasers streaking across the dark in the Colonnade Grove and the fireworks display in front of the Grand Canal by the Groupe F to conclude the evening's entertainment.
Every Saturday until the 15 September 2018 between 8:30pm and 10:40pm and the final firework from 10:50 until 11:05.
Possibility to couple The Fontain Night Show with The Royal Serenade happening in The Hall Of Mirrors.  Discover the ticket
Every Saturday from 17 June to 16 September 2017.
Become a subscriber
Discover the estate and enjoy numerous visits with the membership "1 year in Versailles"
Subscriptions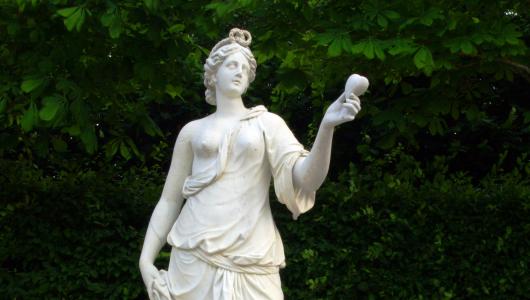 Patronage within everyone's reach
Contribute to the enhancement of a world heritage that is also yours.
Support Versailles