Parmentier, Member of the Agricultural Society
Working as a pharmacist at the Hôtel des Invalides in Paris, Parmentier conducted research on the vegetables that could replace those traditionally used to feed the population. Throughout his life he remained tireless in his quest to put a stop to the food shortages ravaging the kingdom.
 Treatise on the Culture and Use of Potatoes
As a member of the Agricultural Society, a professor at the College of Pharmacy and School of Bakery, his research on the potatoes he planted in the Sablons plains outside of Paris resulted in his Treatise on the Culture and Use of Potatoes in 1789, which was met with great success and earned him this compliment from Louis XVI: "One day France will thank you for having found the bread for the poor!"
He was sought after by revolutionary committees in charge of agricultural issues, hygiene and assistance for the poor and became a member of the Institut in 1795 and First Pharmacist to the Army in 1800.
Parmentier by François Dumont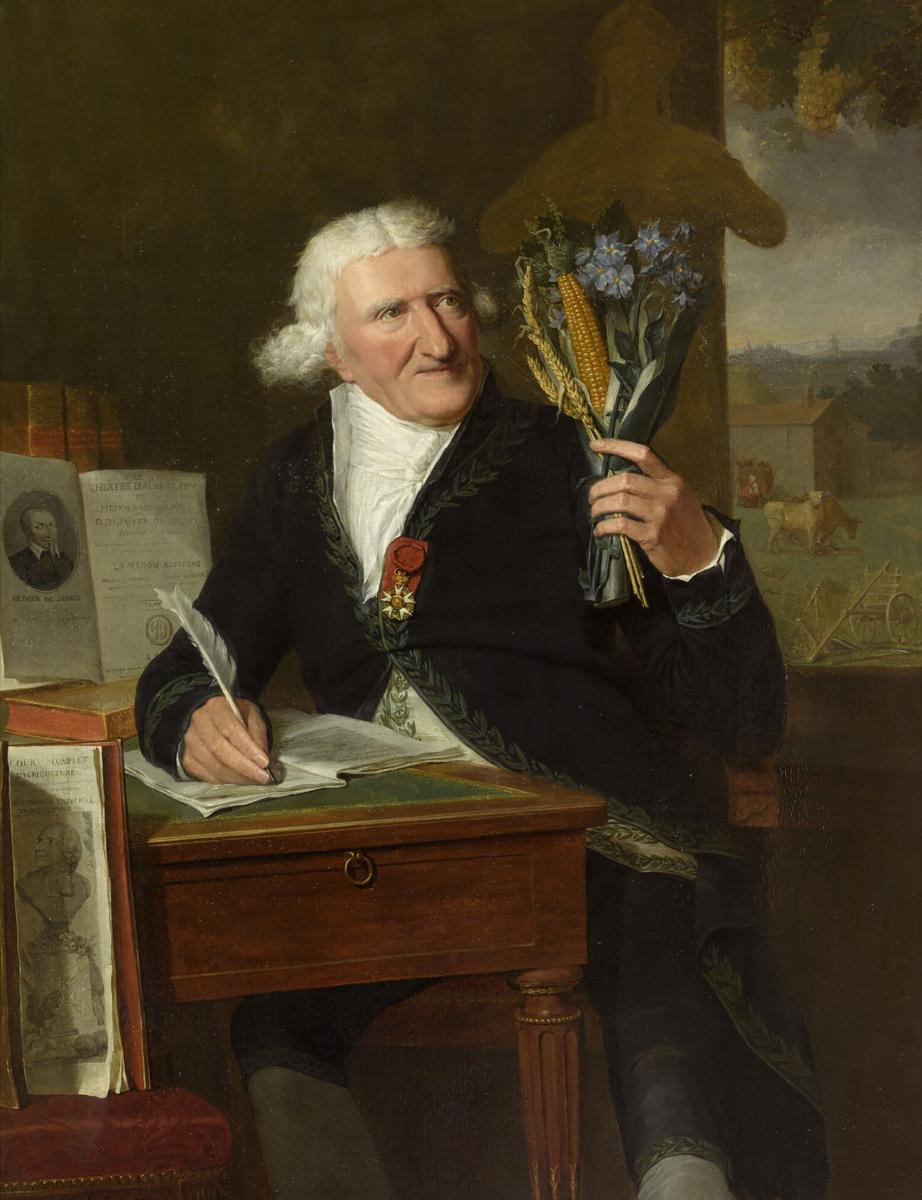 Versailles is home to a portrait of Parmentier painted by François Dumont l'Aîné, who depicted him during the Empire (1812) in academic dress, wearing the Officer's Cross of the Legion of Honour and holding an agricultural bouquet–ears of wheat and corn, potato flowers–and surrounded by works that helped inspire his research: The Agricultural Theatre and Management of the Fields by Olivier de Serres (1600), the Comprehensive Course on Agriculture by Abbé Rozier (1781-1800) and the Universal Dictionary of Agriculture and Gardening (1775). Behind him we see the allegorical statue of Nature and a window opening onto a farmyard.