Contact
Department for events and privatising spaces
evenements@chateauversailles.fr
Versailles shows
for Musical Gardens, Musical Fountains Shows, the Royal Serenade, Versailles Festival and the musical season
+ 33 (0)1 30 83 74 44 or infos@chateauversailles-spectacles.fr
Equestrian Academy
for equestrian shows
+ 33 (0)1 39 02 62 70 or info@acadequestre.fr
SPACE RENTAL
The Palace of Versailles provides spaces in the museum and on the estate for companies, institutions and associations to hold prestigious evenings and organise special events including gala dinners, cocktails, concerts, balls, privilege tours, water shows and fireworks displays.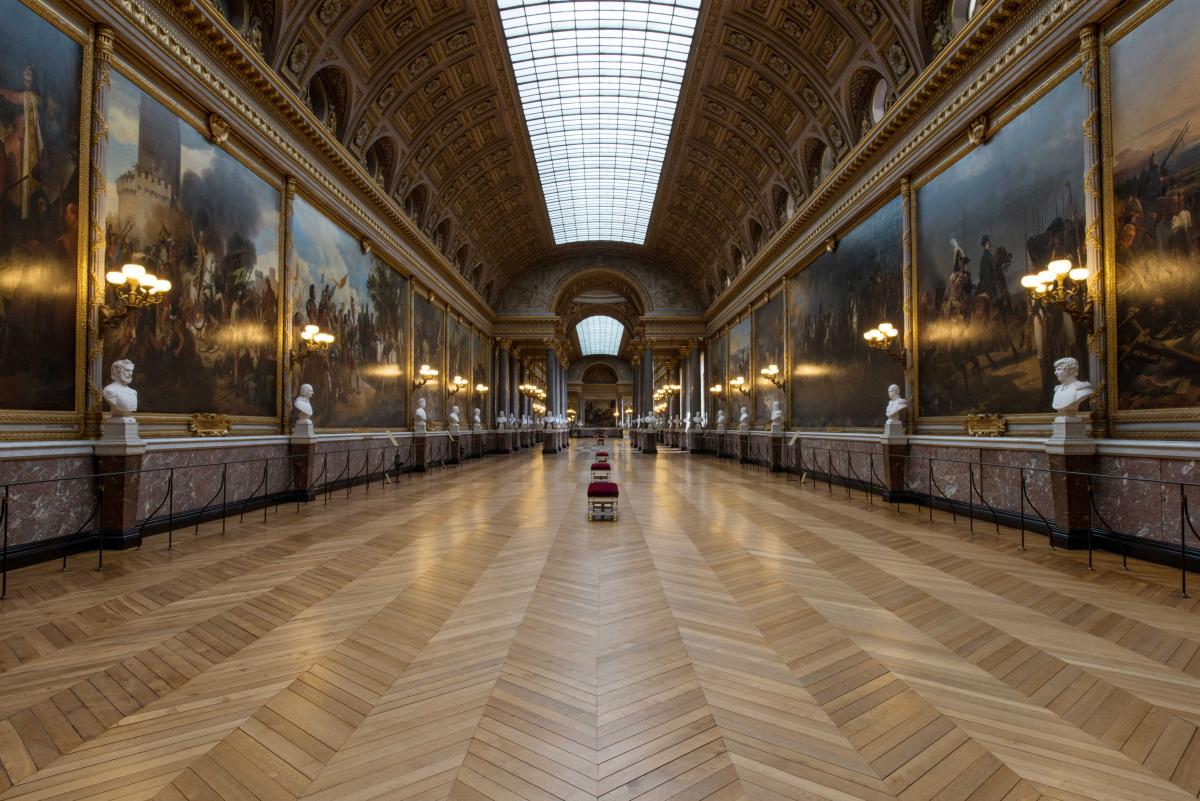 © EPV / Thomas Garnier
musical season
All year round, a series of concerts, operas, recitals and ballets are presented in the most beautiful areas of the Palace: the Royal Opera, the Royal Chapel and the Hall of Mirrors, with ambitious projects by the greatest international baroque music artists such as Jordi Savall, William Christie and Franco Fagioli.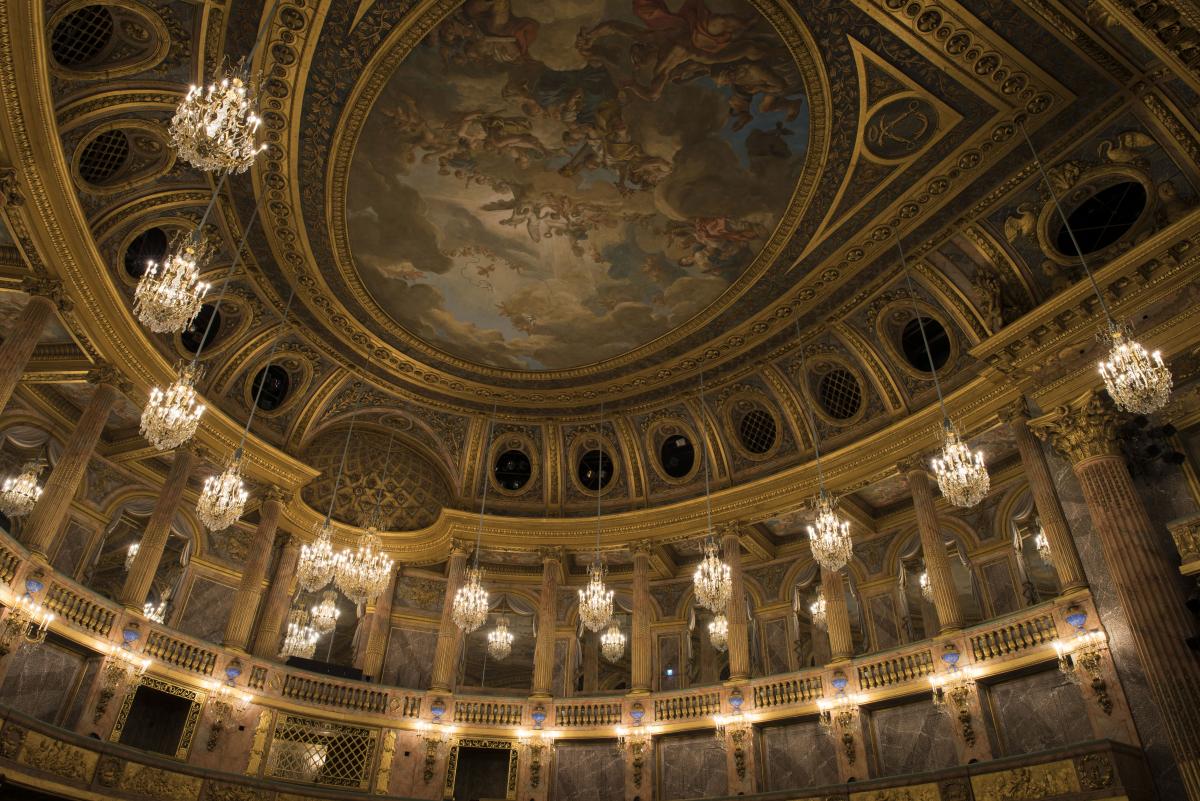 © EPV / Thomas Garnier
the Musical fountains shows, the musical gardens and the royal serenade
From the end of March to the end of October, on most Tuesdays, Fridays and week ends.
On Musical Gardens days, visitors are invited to explore and discover groves that are not usually open to the public with baroque music playing in the background.
On Musical Fountains shows days, baroque melodies are complemented by the dancing waters of the fountains.
From June to September on Saturdays.
During the Fountains Night Show, the gardens of Louis XIV offer an astonishing visit with sound and visual effects as night falls. Pools and groves are orchestrated and sublimed, coming to life before the visitor's eyes with fountains and lights and culminating with a dazzling firework display.
Just before the Fountains Night Show visitors can attend the Royal Serenada staged by the Dance Company, a 40-minute show in the King's State Apartments.
The Royal Serenade and The Night Fountains show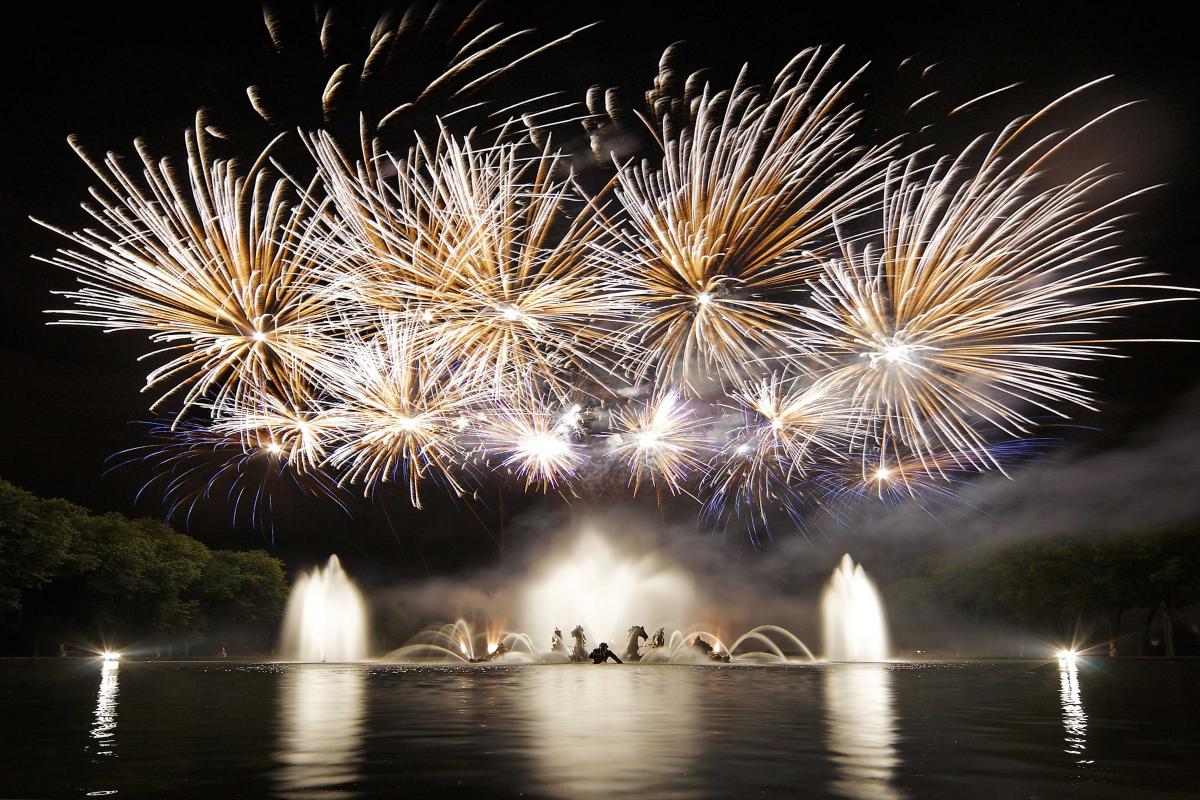 © T. Nava-Groupe F
versailles festival
The Orangerie Nights : concerts and fireworks shows will take place in the Gardens of the Orangerie on large outdoors stands.
Royal Voices : A series of concerts and major artistic events in the most beautiful rooms of the Château de Versailles performed by the greatest international baroque artists.
Costume de cour : fancy-dress events and masked balls will allow the guests in costume (obligatory condition) to relive the splendours of the Royal Court.
For mor information :
+ 33 (0)1 30 83 74 44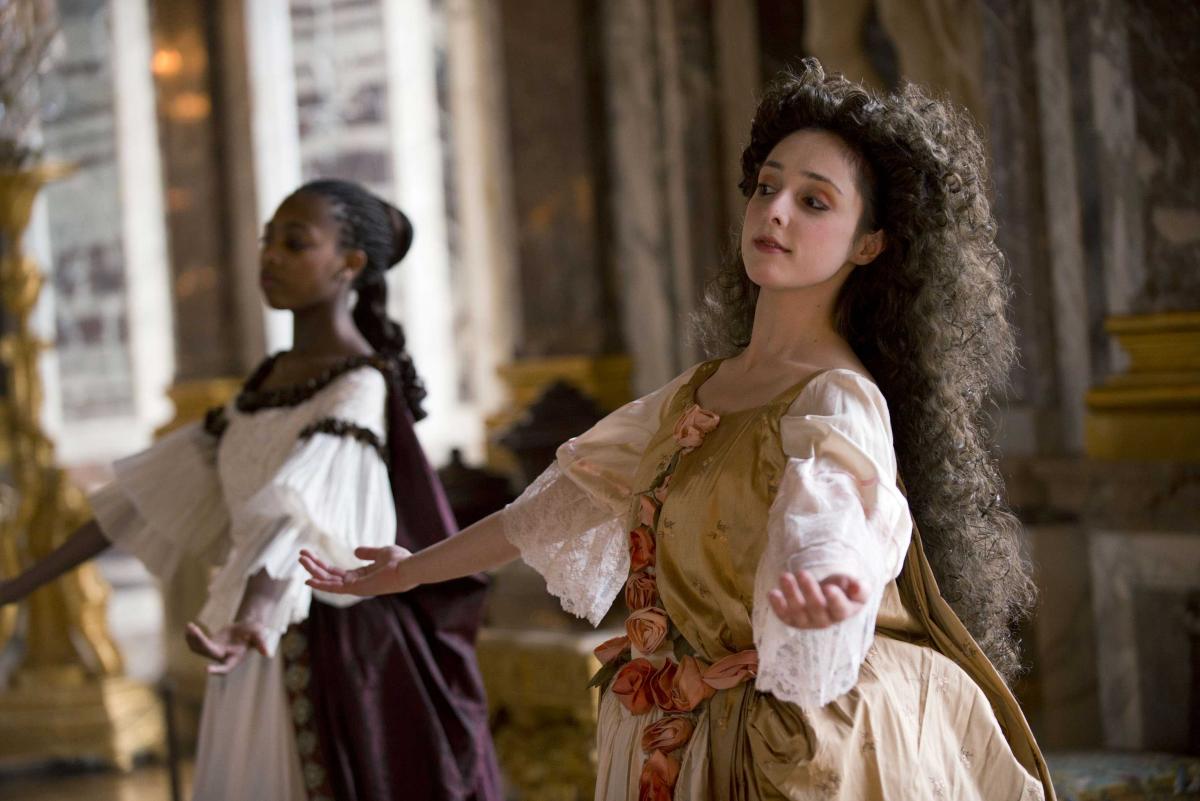 © EPV / Elisabeth Carecchio
Equestrian academy 
The Academy presents its repertory show, taking the form of a new Opus each year combining the art of dressage, singing, stage fencing, kyudo (Japanese archery), and dance.
On Saturdays at 6:00 pm and Sundays at 3:00 pm. Closed during January.