Passport tickets with timed entry grant priority admission and are valid for 30 minutes every hour, at 9am, 10am, 11am, 12pm, 1pm, 2pm and 3pm.
Priority admission to the Palace is permitted once only at the booked time on the ticket. There is no timed entry for the estate of Trianon.
The Passport ticket with timed entry grants you a pass 30 minutes within the time on your ticket. You can quickly access the Palace via the middle door of the entrance A of the Dufour Pavilion.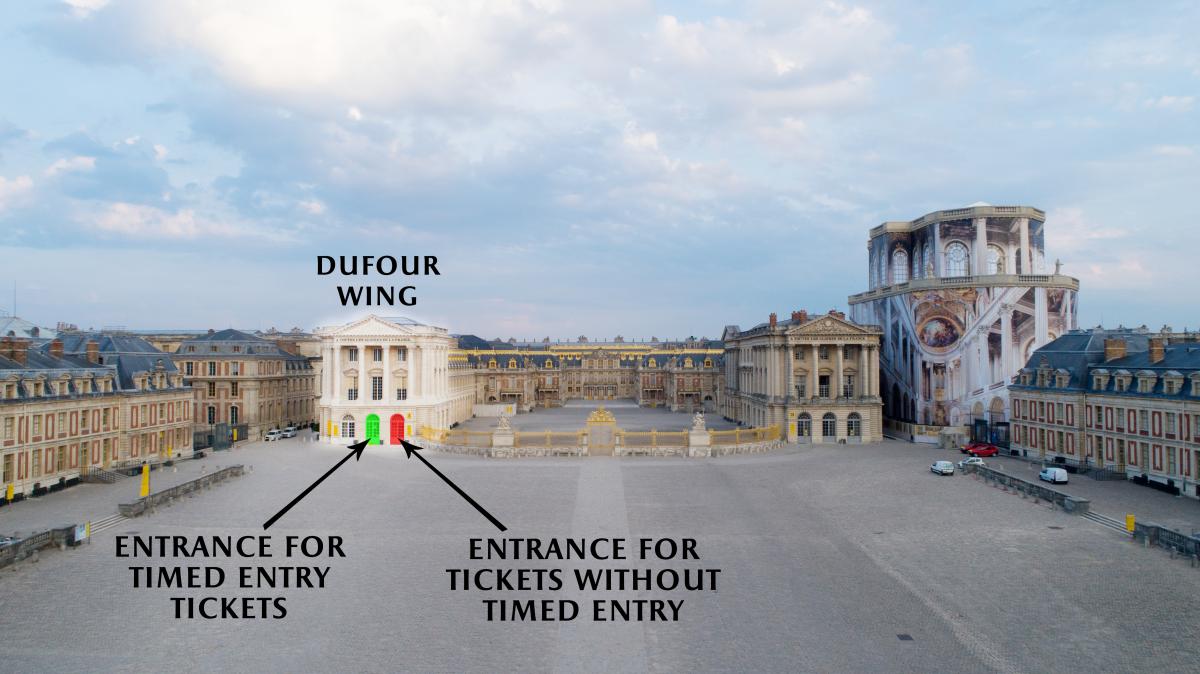 By spending a whole day on the Estate, you can admire all its wonders at your own pace because this ticket grants admission to:
the Palace with timed entry and audioguide
the Musical Fountains Show and Musical Gardens
REDUCED RATE FOR YOUNG PEOPLE including admission to the Musical Fountains Show
Admission to the Palace and the Estate of Trianon is free for visitors under 18 years and EU residents under 26 years. WARNING: on the days of the Fountains Shows and Musical Gardens, the access to the gardens is free only for children from 0 to 5 years old.
If you benefit from free admission for the Palace and the Trianon Estate, the reduced rate of the Passport with timed entry (10 euros) allows people aged 6 to 17 years old outside the European Union and people aged 6 to 25 who are residents of the European Union (upon presentation of the exemption of entrance fees during access control) to benefit from priority access to the Palace (according to the schedule). It also includes access to the Fountains Shows or the Musical Gardens.
Priority entry to the Palace, access via entrance A of the Dufour Pavilion