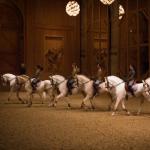 Way of the Equerry - La Voie de l'Écuyer
All ballet corps need a repertoire. The Academy of Equestrian Arts certainly has one. It is presented in the show called La Voie de l'Écuyer –or 'Way of the Equerry'. 
Every weekend, the squires present in the beautiful riding arena of the Great Stable, the show "La Voie de l'écuyer"; a repertoire constantly enhanced which evolves through the cavaliers' experiences, diverse creations, the several artistic disciplines taught at the Academy and renowned artists invited to mix the work of both companies.
Every representation is followed by a visit of the Grand Stable.
Every Saturday at 6pm and Sundays at 3pm until June 30th 2019.
Then every Saturday at 6 pm and Sundays at 5pm until 18th August 2019.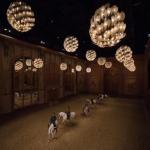 Equestrian Academy
The Academy presents its repertory show, taking the form of a new Opus each year combining the art of dressage, singing, stage fencing, kyudo (Japanese archery), and dance.
Saturdays at 6:00 pm and Sundays at 3:00 pm. 
The Academy is located in the Great Stables of the Palace of Versailles.
Become a subscriber
Discover the estate and enjoy numerous visits with the membership "1 year in Versailles"
Subscriptions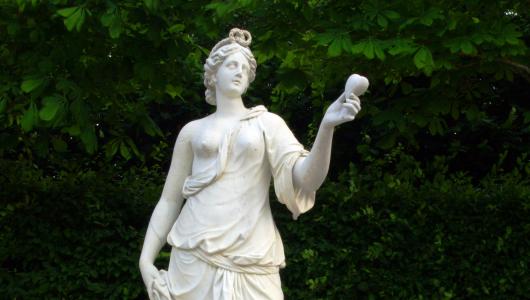 Patronage within everyone's reach
Contribute to the enhancement of a world heritage that is also yours.
Support Versailles