These spaces are not open for unaccompanied visits and can only be visited during the guided tour of "The King's mistresses' apartments".
Meet the mistresses of Louis XV 
The Marquise de Pompadour's apartment
This apartment, which enjoys a magnificent view over the North Parterre and the forest of Marly, was built in the attic above the Mars, Mercury and Apollo Rooms in the central section of the Palace. It was first lived in by the Duchess of Châteauroux and her sister, the Duchess of Lauraguais, from 1743 to 1744. After the death of Madame de Châteauroux Louis XV gave it to Madame de Pompadour, who lived here from September 1745 to May 1751. The King could access it without attracting attention by going through his Private Apartments .
The apartment today contains four rooms in a line and can be accessed via a large corridor which opens onto an antechamber. To the east this room leads to the marquise's bedchamber, and to the west to the large chamber and the boudoir. Unusually, the apartment's service rooms, which were behind the main rooms, have remained more or less intact, including the room for night service, a toilet, clothes cabinet and, on the mezzanine, a room traditionally known as the room of Mme du Hausset, who was the Marquise's lady-in-waiting.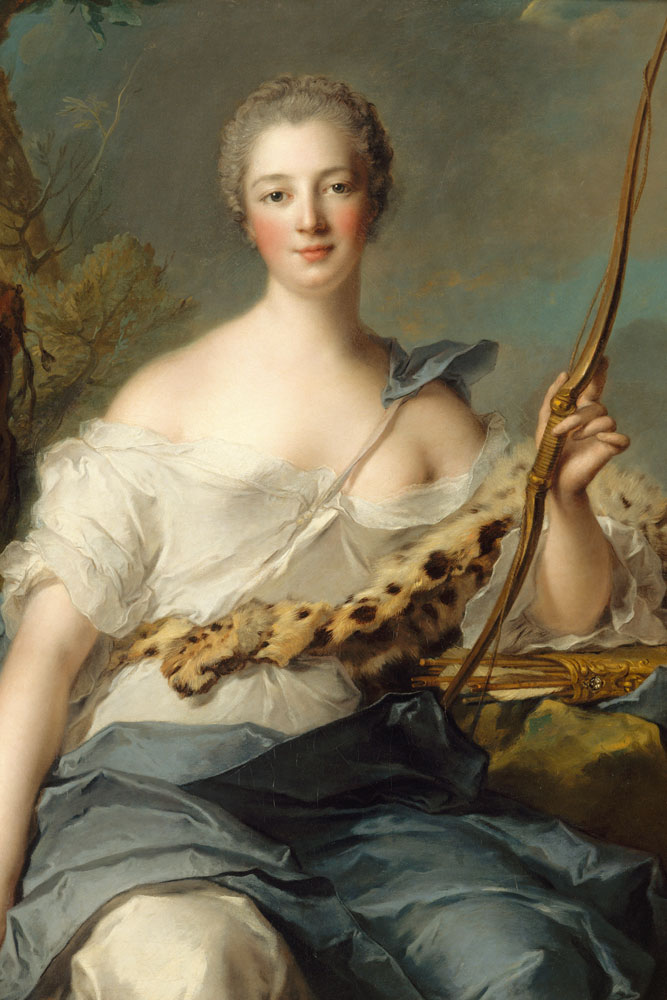 To save herself the effort of climbing the stairs to her apartment, the Duchess of Châteauroux had a "sliding chair" installed, which was like a miniature lift operated using a wheel and counterweight. It was also used later by Madame de Pompadour, until she changed apartments and the sliding chair and its mechanism were sent to Fontainebleau.
Around 1750 the relationship between Louis XV and the Marquise changed. She ceased to be his mistress, but remained his friend and confidante. At this time she moved out of this apartment and into a large one on the ground floor of the Palace, where she died in 1764.
Guided Tour
The apartment's of the king's favourites 
The royal favourites sometimes wrote the history and legend of Versailles.
The apartment's of the king's favourites 
Read more
10 €
Durée : approximately 1h30